Car drivers seeking scooter license must take written test from May 3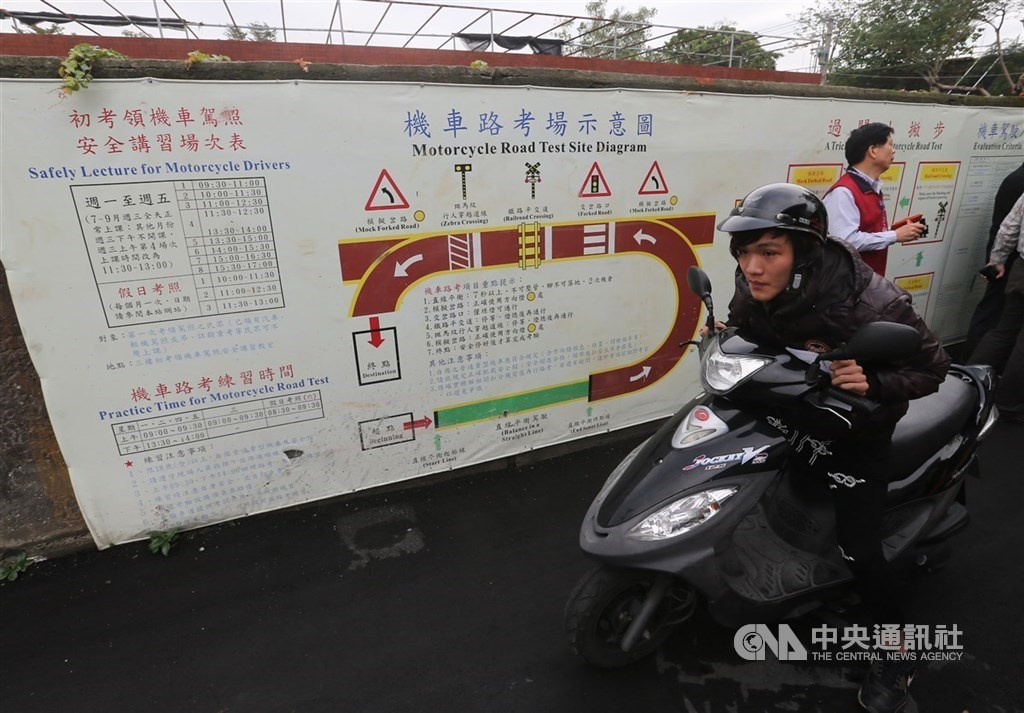 Taipei, April 8 (CNA) Vehicle license holders seeking to obtain a scooter license will no longer be eligible to skip the written test and will instead be required to take one starting May 3, the Directorate General of Highways (DGH) announced Thursday.
The new regulation pertains to both ordinary light and heavy motorcycles, as well as scooters.
According to the DGH, licensed drivers seeking a scooter license can currently skip the paper test and are required only to take a road test, which is normally carried out in an enclosed circuit, due to the similarities in the test questions used for both licenses.
Meanwhile, as part of the government's efforts to help reduce motorcycle-related accidents, the DGH said the level of difficulty for scooter exams has also been raised.
The multiple choice questions available in the test bank has already been increased from some 600 to more than 1,200 and exam takers seeking a scooter license are now required to answer 50 questions instead of the previous 40, the highway authority said.
Also, the DGH said, more situational questions have been added to the written test for scooters in a bid to differentiate it from that of different vehicle license tests.
Based on DGH statistics, roughly 260,000 people apply for scooter licenses in Taiwan every year, among which, 50,000 already possess a valid license for other types of vehicles.