Two pilots eject after F-5E fighter jets collide mid-air off Pingtung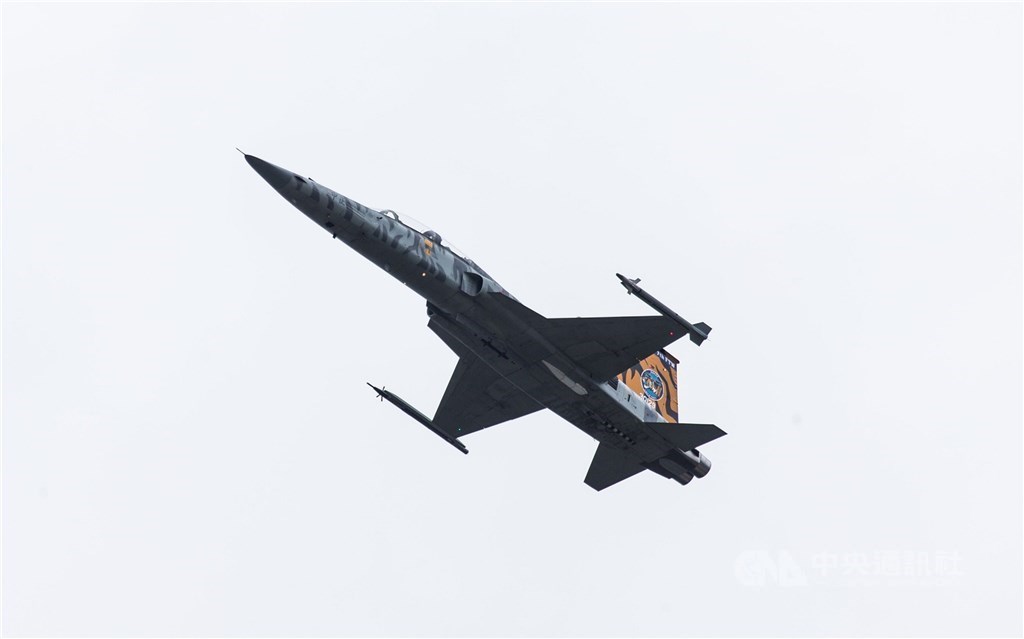 Read the updated article here
Taipei, March 22 (CNA) Two pilots ejected from their aircraft Monday afternoon after two F-5E fighter jets collided mid-air off eastern Pingtung County during a training mission, sources told CNA.
Military helicopters, coast guard vessels have been dispatched to search for the two pilots, surnamed Pan (潘) and Lo (羅), according to the National Rescue Command Center (NRCC).
According to information from the Ministry of Defense, a total of four F-5Es took off from eastern Taitung Airbase at 2:30 p.m. for a routine training mission before two of the jets disappeared from radar screens, apparently after a mid-air collision, around 3:06 p.m., NRCC said.