CORONAVIRUS
/
Taiwan likely to lift current ban on foreign visitors next month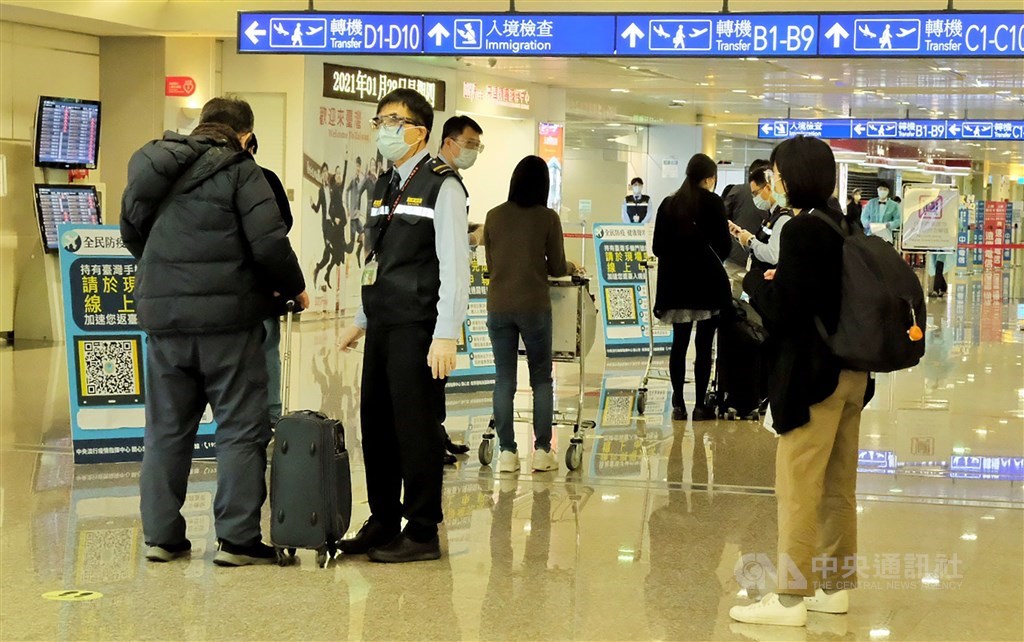 Update: Taiwan eases restrictions on entry of foreign visitors (Feb. 24)
Taipei, Feb. 21 (CNA) The government is moving toward lifting its ban on foreign visitors to Taiwan next month, the health minister said Sunday, two months after the ban was introduced in January to prevent the spread of COVID-19 in response to a new variant of the coronavirus.
Since Jan. 1, only Taiwanese citizens, residents and people in a few other categories have been allowed to enter the country but only upon presentation of a negative COVID-19 test result. All transit flights through Taiwan have also been discontinued since then.
The new variant of the virus was first detected in the United Kingdom but has now been found in Europe, Asia and Africa, according to the Central Epidemic Command Center (CECC).
Asked to comment if the more stringent border restrictions since January will indeed be lifted soon, Health and Welfare Minister Chen Shih-chung (陳時中), who heads the CECC, said Sunday that the center is planning to ease the restrictions starting March 1, although a final decision has not yet been made, he said.
Even after the ban on foreign visitors is removed, Chen said the CECC will continue to require all arrivals to be quarantined for 14 days after they enter the country, at either a quarantine hotel room, government-designated quarantine center or at a private home if only the person in quarantine lives in the residence.
Since December 2020, all arrivals to Taiwan have had to present a negative COVID-19 test as part of expanded measures to prevent the spread of the pandemic within the country in anticipation of a new wave of infections during the autumn and winter period.
View All