CORONAVIRUS
/
Taiwan records two new imported COVID-19 cases, no local cases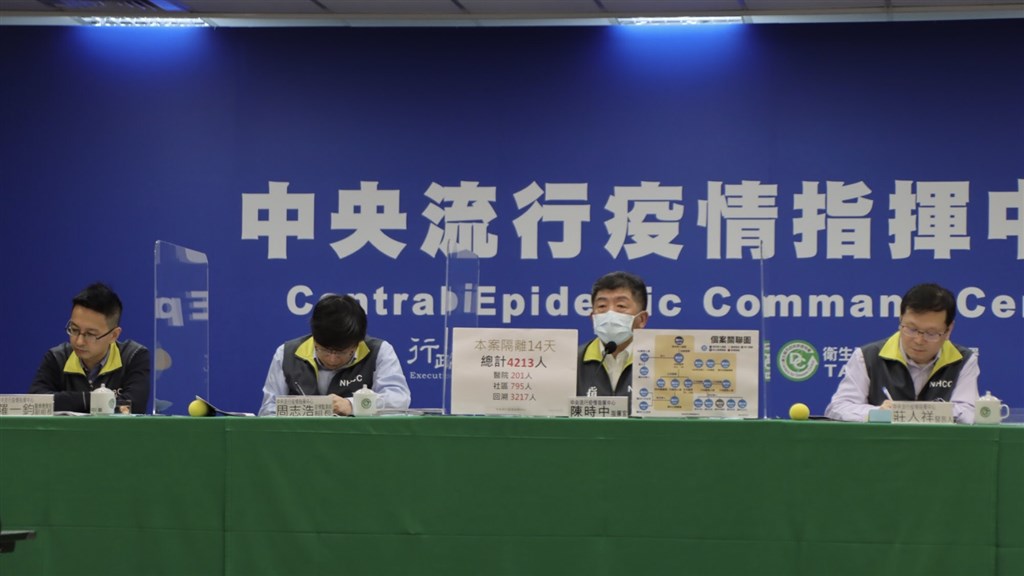 Taipei, Jan. 31 (CNA) Taiwan on Sunday confirmed two new imported cases of COVID-19 and reported no locally transmitted cases, according to the Central Epidemic Command Center (CECC).
Both of the new cases are Philippine nationals in their 20s, a man and a woman, who came to Taiwan for work, said Health and Welfare Minister Chen Shih-chung (陳時中), who heads the CECC, at a press briefing in Taipei.
The man came to Taiwan on Jan. 14 and applied to stay at a government facility during quarantine. He took a self-paid COVID-19 test on completing quarantine, as requested by the hotel where he was planning to stay, and the result came back positive on Sunday, said Chen.
Meanwhile, the woman arrived in Taiwan on Jan. 7, and also stayed at a government facility during quarantine. She tested negative for COVID-19 prior to finishing quarantine, but the result of a self-paid test taken on Jan. 29 came back positive, said Chen.
As she did not come into contact with anyone during quarantine or the self-health management period, there is no need for contact-tracing, Chen said.
Both of the Philippine nationals had high CT levels, which indicates they have been infected for some time, Chen said.
To date, Taiwan has recorded 911 cases of COVID-19, 797 of which have been classified as imported. Of the total, 830 patients have recovered, eight have died, and 73 remain in hospital, CECC data shows.
Globally, COVID-19 has infected over 102.4 million people in 193 countries and regions, with more than 2.2 million fatalities, according to CECC statistics as of Sunday.
View All