CORONAVIRUS
/
Taiwan records 3 new imported COVID-19 cases from Indonesia, Philippines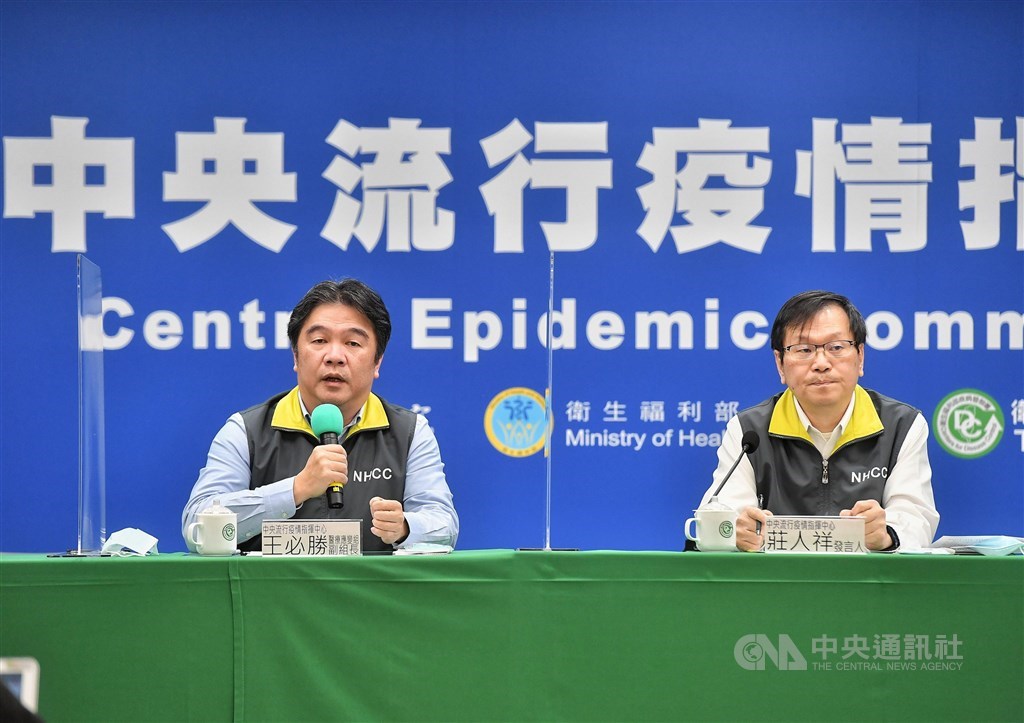 Taipei, Jan. 9 (CNA) Taiwan reported three new imported cases of COVID-19 on Saturday, one from Indonesia and two from the Philippines, according to the Central Epidemic Command Center (CECC).
All three people had proof of a negative COVID-19 test result issued within three days of their flights to Taiwan, as required, and they have all been asymptomatic, so far, CECC spokesperson Chuang Jen-hsiang (莊人祥) said at a press briefing.
He said the case from Indonesia was that of a man, in his 30s, who arrived in Taiwan on Dec. 23, 2020 to work as a fisherman.
The man was tested Jan. 7, upon the completion of his mandatory 14-day quarantine, and the result Saturday was positive, Chuang said. A total of 23 people known to have had contact with the Indonesian man have been placed under self-health management, the CECC spokesperson said.
Under Taiwan's current COVID-19 prevention and control protocols, people under self-health management are required to wear a mask at all times in public, check their temperatures twice a day, and avoid public places.
The second and third cases are two migrant workers from the Philippines who arrived in Taiwan on Dec. 13 and 18, respectively, and both tested negative for COVID-19 at the end of their quarantine period, Chuang said.
The Filipinos were tested again over the past two days, and both results came back positive on Saturday, he said.
Five people known to have had contact with the Filipino man and woman are required to observe self-health measurement, the spokesperson added.
As of Saturday, Taiwan had recorded 828 cases of COVID-19, 733 of which had been classified as imported. Of the total number of patients, 720 have recovered, 101 remain in the hospital and seven have died, CECC data shows.
Since the onset of the pandemic, COVID-19 has infected about 88.81 million people in 191 countries and regions worldwide, with more than 1.91 million fatalities, according to CECC statistics as of Saturday.
View All