Tens of thousands march in 'Autumn Struggle' protest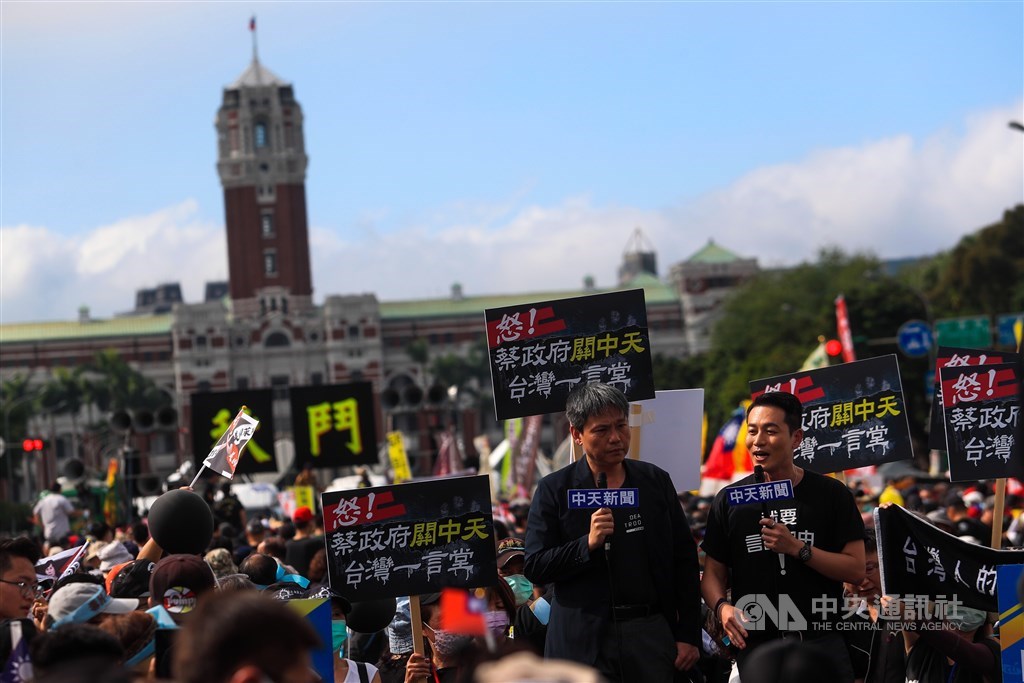 Taipei, Nov. 22 (CNA) Tens of thousands of people took to the streets of downtown Taipei on Sunday for an annual "Autumn Struggle" protest march, highlighting opposition to "ractopamine pork, double standards and one-party rule."
More than 50,000 people attended the march, according to organizers. Backed by 42 labor groups, it started from Ketagalan Boulevard in front of the Presidential Office building at 2:17 p.m. and headed toward Beiping East Road and the headquarters of the ruling Democratic Progressive Party (DPP).
Once there, the protesters glued A4-sized sheets of paper bearing the Chinese word "poison" on its fence.
The marchers were divided into columns devoted to the issues of food safety and labor rights, the environment and education, and land disputes and freedom of speech.
The "Autumn Struggle," traditionally a labor-focused rally in the past, has seen a more-than-normal amount of influence by opposition parties this year. The influence has then shifted the focus of the event to lean more towards politics.
Dressed in black or other dark colored clothing, the protesters held up banners, signs and placards, while shouting out slogans for the government to retract a decision to allow imports of American pork containing ractopamine to enter Taiwan.
"Protest against ractopamine pork to protect food safety," the crowd shouted in tandem with organizers, who made their demands known through loudspeakers on top of trucks.
Ractopamine is currently banned for use in pigs in Taiwan as well as in the European Union and China because of concerns over its safety to both animals and humans.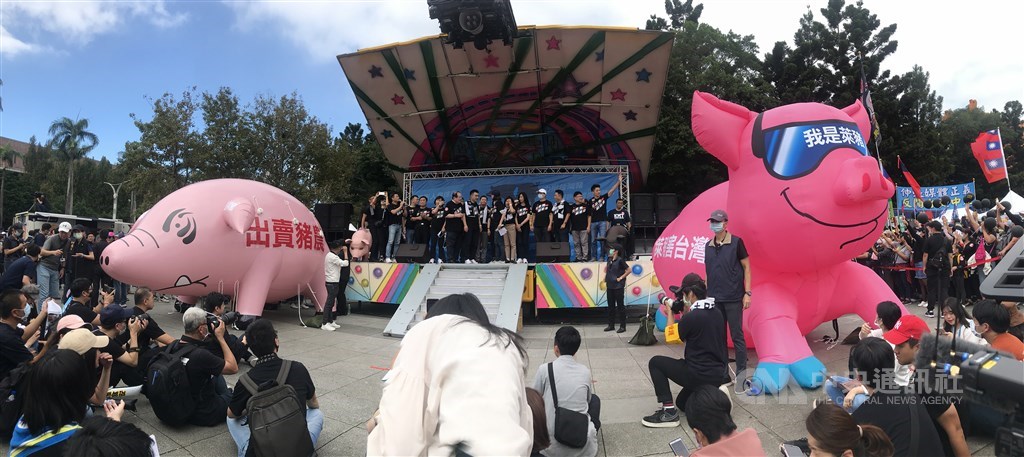 At a rally just before the march began, Johnny Chiang (江啟臣), chairman of the main opposition Kuomintang (KMT), said ractopamine pork is set to enter Taiwan in only 39 days.
"How can you tell us to eat ractopamine pork?" Chiang asked. "Taiwanese pigs do not eat ractopamine, but you ask Taiwanese to eat it. Even people from China do not eat it, but you ask Taiwanese people to eat it. How does that make sense?"
Former President Ma Ying-jeou (馬英九) said that some 160 countries, or over 80 percent, have imposed a ban on ractopamine or other animal feed additives used to promote leanness.
On average, each Taiwanese eats 34 kilograms of pork annually, which is seven times the amount of beef, Ma said, adding that the amount of ractopamine will be a serious health threat.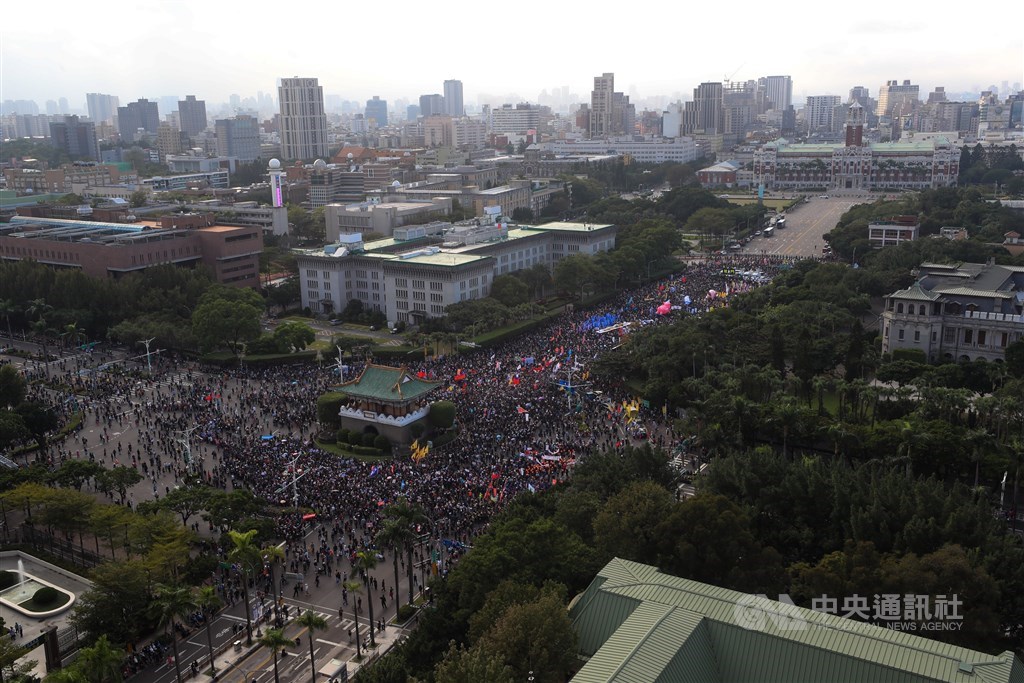 The annual "Autumn Struggle" is one of Taiwan's oldest domestic labor demonstrations that challenges the government to fight for better rights for workers in the country, but some of the organizers were unhappy about the KMT's seeming takeover of the event.
"During the administration of former President Ma Ying-jeou (馬英九), the KMT had a record of doing serious harm to the interests of working people, whether in terms of its labor, land or food safety policies," the Taoyuan City Trade Union said in a statement Nov. 17.
In response to criticism that the party should engage in some self-reflection, KMT lawmaker Wu Sz-huai (吳斯懷) told CNA he understood it because there were things the KMT did not do well while in power and needed to learn the lessons of the past.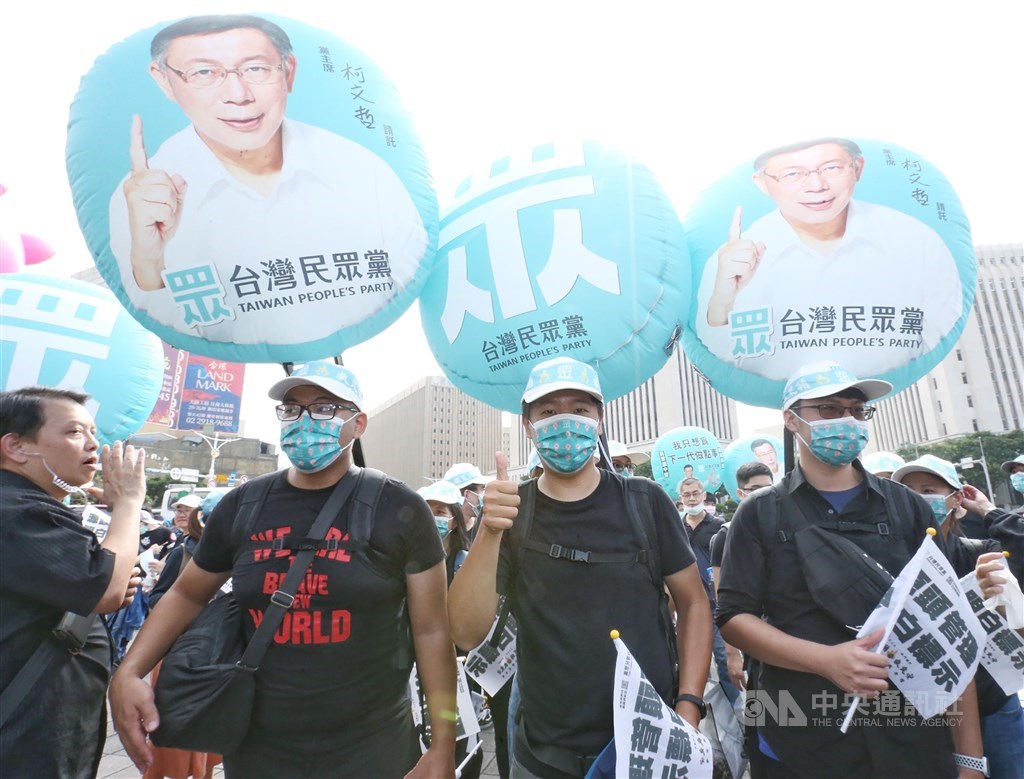 Taipei Mayor Ko Wen-je (柯文哲), founder of the opposition Taiwan People's Party (TPP), said that as mayor of the city he had to stay neutral and refrain from joining the march.
But he said his party called for clear country of origin labeling and strict oversight of all pork imports.
Meanwhile, 62-year-old Liu Chi-min (劉麒敏), a military school graduate, told CNA that he attended the march because he was concerned about the health of future generations of Taiwanese.
"I am worried about the safety and future of our country's children. I'm old, I don't mind eating ractopamine pork for my country, but if the younger generation eating it means our posterity will be cut off, then we absolutely cannot do it," Liu said.
Another person who attended the march, a 55-year-old Taiwanese businessman who wished to be identified only as Louis, prepared a sign he made that read in English "R.I.P FREEDOM OF PRESS/SPEECH IN TAIWAN."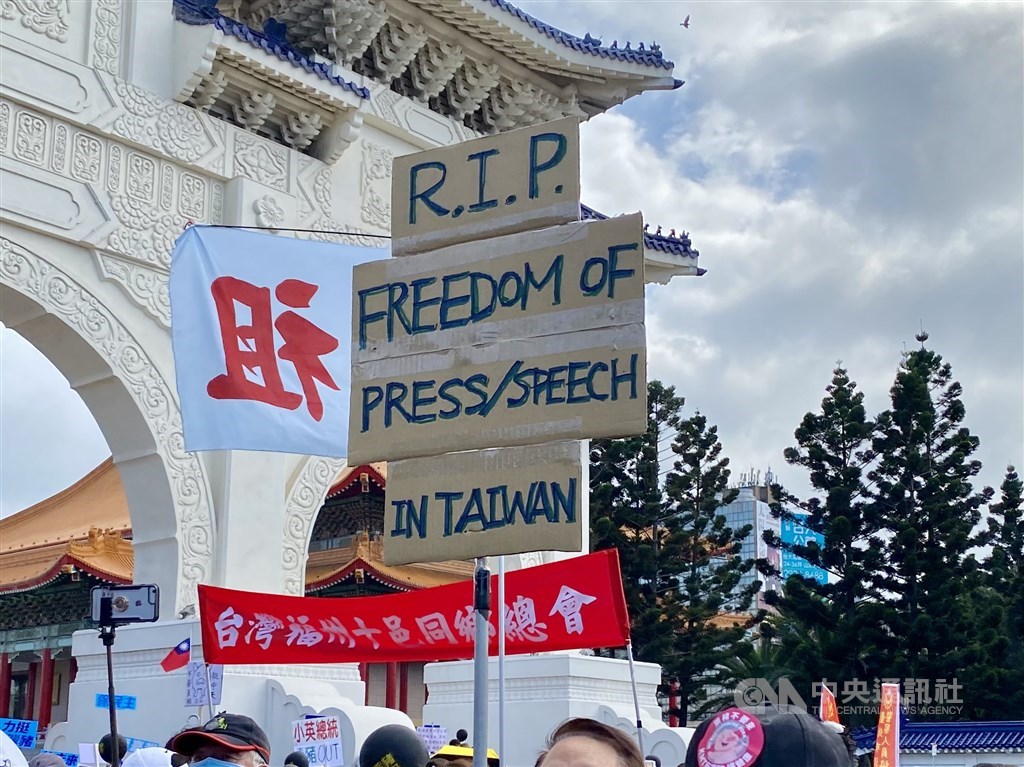 When asked why he used English, Louis replied he wanted to let the world see how he felt about the National Communications Commission's (NCC) decision not to renew the broadcast license of CTi News -- a station known for its China-friendly and anti-DPP stance.
Yeh Chin-yu (葉瑾瑜), Taoyuan City Trade Union secretary-general, told local media that in addition to issues with pork and broadcast licenses, she hoped the march will also focus on better retirement conditions for Taiwanese by collecting a special tax from large companies.
She also called for better protection of whistle blowers and union leaders in the workplace, Yeh said.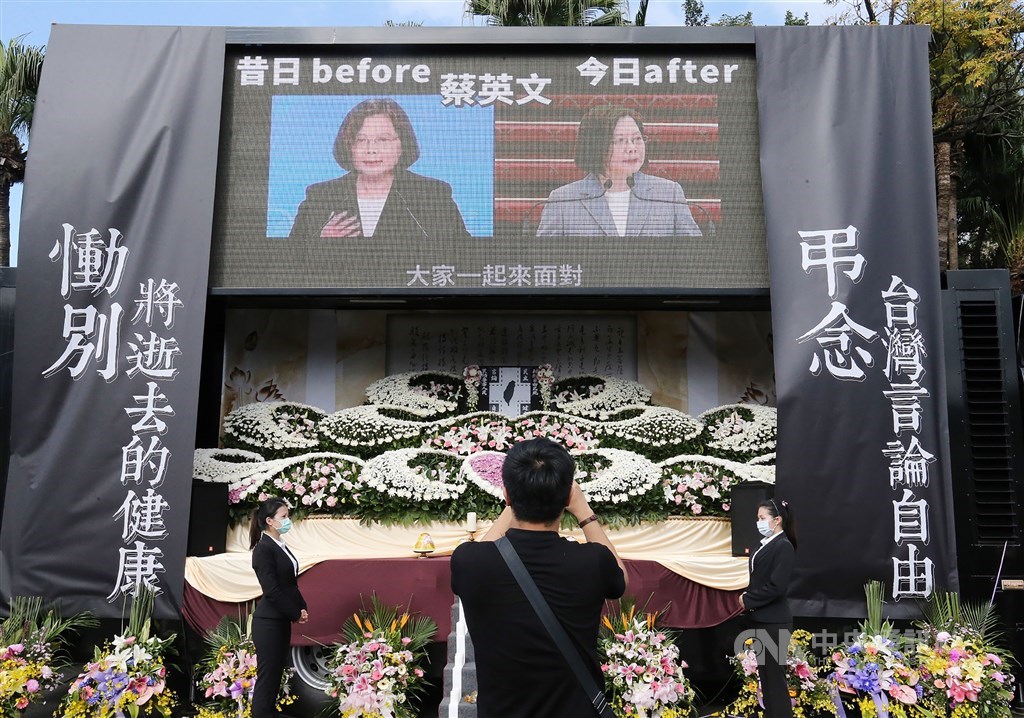 The DPP said in a statement that it respected people's right to participate in marches but urged the KMT to rationally discuss the issues in the Legislature.
It defended its position on the controversial pork imports, saying its position has always followed international standards and been aimed at protecting national health and the domestic livestock industry.
It also reiterated that the NCC operated independently in making the CTi News decision.