4 dead, 1 injured in Taichung gas explosion and fire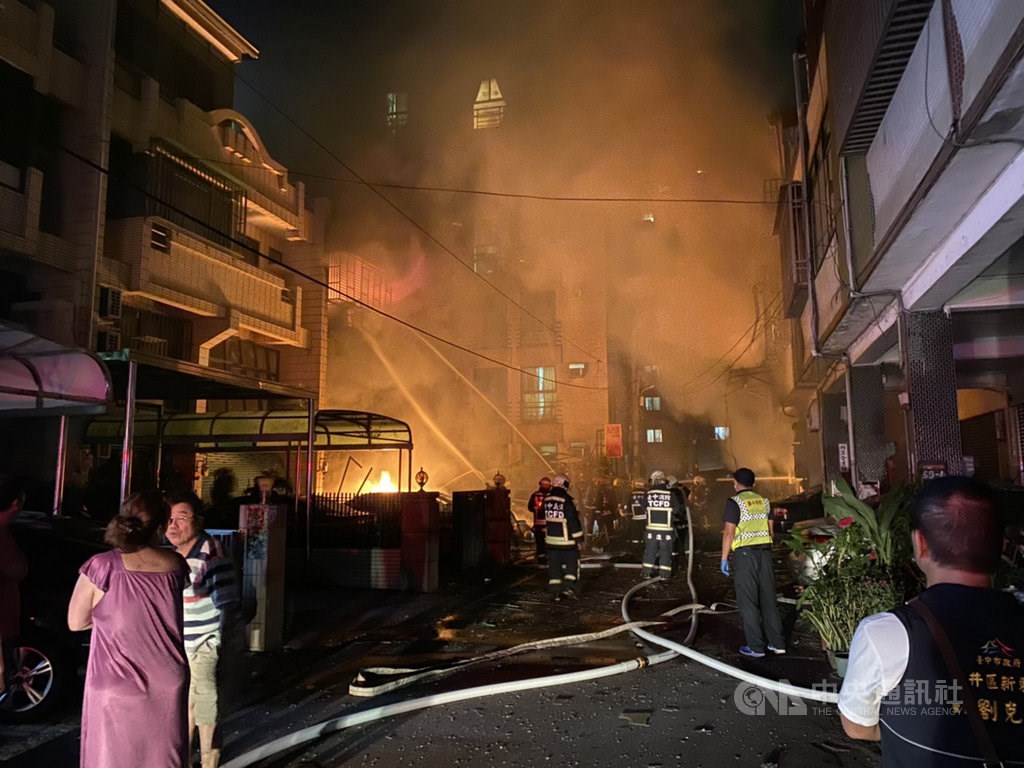 Update: Gas explosion likely cause of fatal Taichung blaze: fire bureau
Taichung, Sept. 19 (CNA) Four people were killed and one injured in a gas explosion and ensuing fire in Taichung City's Longjing District early Saturday, the city's fire bureau said.
Firefighters found four charred bodies, including that of an 8-year-old boy, in two of the four residential buildings that burst into flames following the explosion, according to the bureau.
The bureau said it received a call at 4:17 a.m. about an explosion that occurred at a residential building near the Tunghai Villa Night Market, which quickly ignited flames and engulfed others buildings from across the street.
Firefighters rushed to the scene and extinguished the fire at 5:08 a.m., the bureau said.
After searching the scene, they found the charred bodies of a 42-year-old man, his 37-year-old wife and their 8-year-old son in one of the buildings, as well as the burnt body of a 73-year-old man who lived in another building.
A 38-year-old man, living in a third building, was able to escape the fire and was hospitalized with a knee injury, the bureau said.
Authorities are still investigating the cause of the explosion.