Five more Vietnamese stowaways arrested in Pingtung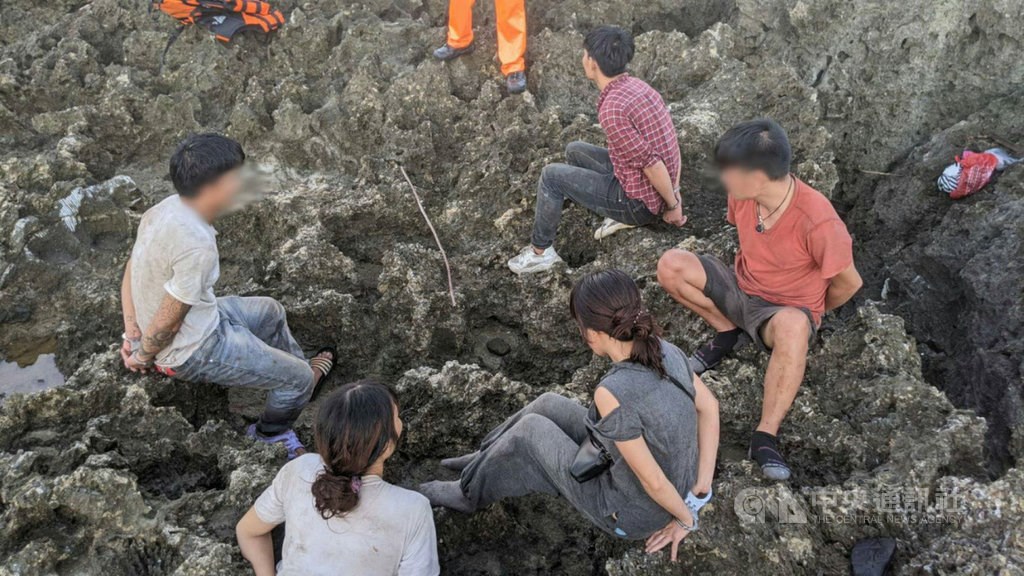 Taipei, Sept. 16 (CNA) Coast Guard officers and police have arrested another five Vietnamese stowaways who went into hiding on a beach in Pingtung County, a day after they jumped from a Taiwanese fishing boat to avoid being taken into custody.
The five were found in an abandoned bunker early Wednesday on the southwestern coast of the Hengchun Peninsula in southern Taiwan, according to a Coast Guard Administration (CGA) press release.
The latest additions meant that a total of 33 Vietnamese nationals have been arrested after smugglers tried to get them into Taiwan from China on the Hengchun-registered fishing vessel Chin Shun Man (金順滿號) early Tuesday.
Of the 33 Vietnamese arrested, 18 were men and 15 were women.
Authorities are still searching for three other Vietnamese nationals based on the skipper's count of 36 stowaways on board, according to the CGA.
A total of 28 stowaways were arrested on the vessel and along the area's coastline on Tuesday.
The CGA intercepted the ship in waters off the southwestern coast of the Hengchun Peninsula early Tuesday after tracking it and noticing that people were jumping overboard.
Based on the preliminary findings of its investigation into the case, the Vietnamese nationals first boarded a Chinese vessel in China before being transferred to the Taiwanese vessel at sea and then sailing toward Taiwan's southern tip, the CGA said.
Meanwhile, the Pingtung District Prosecutors Office filed a motion late Tuesday to detain the captain of the Chin Shun Man surnamed Chen (陳) after prosecutors questioned Chen and the ship's chief engineer surnamed Tsai (蔡) on their possible roles in the human trafficking case.
Tsai was released on NT$50,000 (US$1,696) bail.
The Pingtung District Court had not yet ruled on the motion as of Wednesday morning.