CORONAVIRUS
/
New quarantine rule on arrivals from Philippines takes effect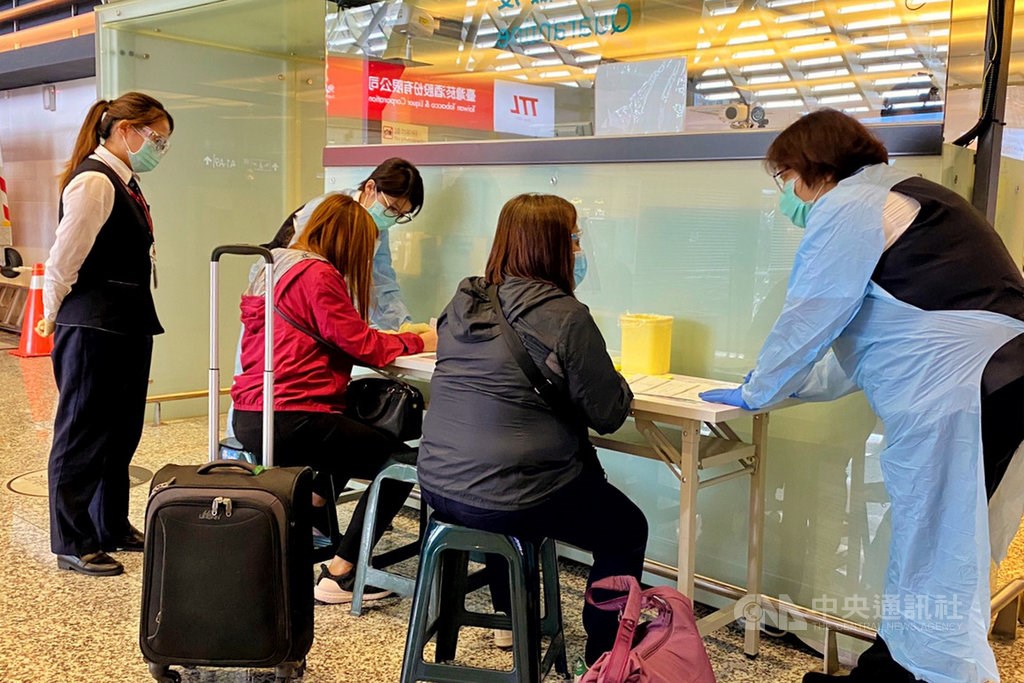 Update: Sept. 23-Taiwan to end COVID-19 tests on Philippine arrivals with no symptoms
Taipei, Aug. 12 (CNA) Three passengers arriving from the Philippines were sent to an official quarantine area Wednesday, the first day Taiwan carried out a new rule requiring all arrivals from the country to be put in government quarantine facilities.
After the three passengers arrived at Taoyuan International Airport on Philippine Airlines flight PR890 on Wednesday morning, they had their temperatures taken and were tested for COVID-19 before being transported to a designated quarantine facility, according to the airport's border management unit.
The new rule was put in place by the Central Epidemic Command Center (CECC) because of the rising number of imported COVID-19 cases from the Philippines. Arrivals from the Philippines had already been required to be tested for COVID-19 starting on July 26.
Under normal circumstances, foreign nationals entering Taiwan or Taiwanese returning from overseas are only required to stay isolated at their homes or hotels for 14 days and do not have to be tested for COVID-19 unless they showed symptoms of the disease.
Sending passengers to official government quarantine facilities makes it easier to keep those in quarantine from coming into contact with people in the general population and track their health conditions.
Two measures applied to foreign nationals who do not have an Alien Resident Certificate or a resident visa in general also apply to those entering Taiwan from the Philippines.
They will be responsible for paying the NT$1,500 (NT$50) nightly fee for the official quarantine facility and they must provide a certificate of a negative COVID-19 test result issued within three days of boarding their flight to Taiwan.
From July 26 to Aug. 8, about 5 percent of all people arriving from the Philippines (15 of 281) tested positive for the novel coronavirus, compared with 0.03 percent for those coming from other parts of the world, according to the CECC.
To date, there have been 481 confirmed cases of COVID-19, with 389 classified as imported, according to the CECC.
View All