CORONAVIRUS
/
Couple test positive for COVID-19 after returning from Philippines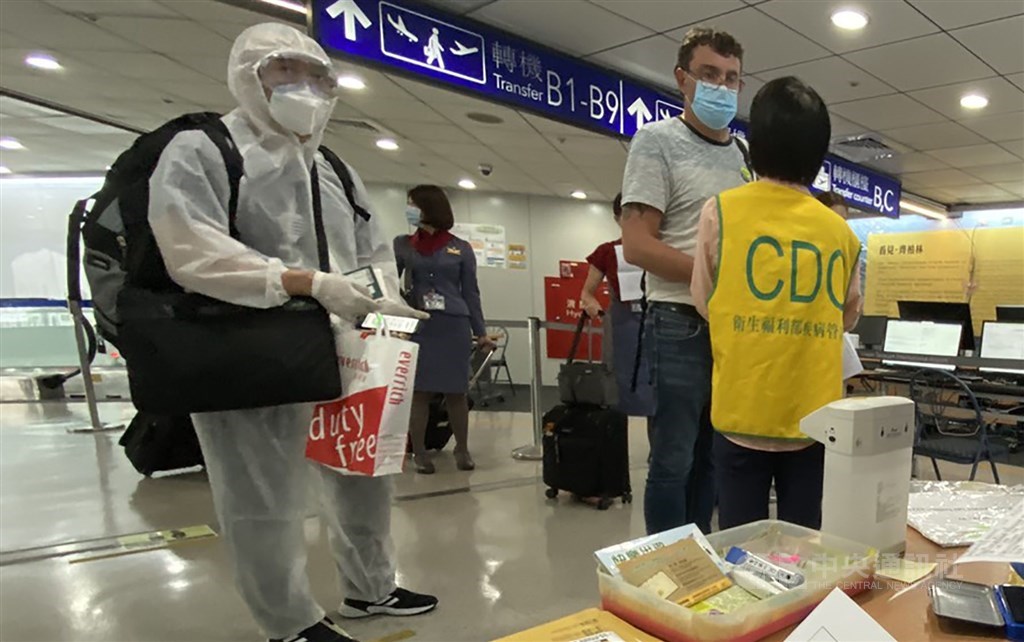 Taipei, Aug. 8 (CNA) A Taiwanese couple in their 60s have tested positive for COVID-19 after returning from the Philippines on Thursday, according to the Central Epidemic Command Center (CECC).
The husband and wife, who are long-term residents of the Philippines, had last exited Taiwan in February and March, respectively, the CECC said at a press conference Saturday.
On July 23, the husband fell ill with a fever, muscle soreness and a runny nose, while his wife developed an itchy throat and cough on Aug. 3, the command center said.
In both cases, they took medicine to relieve their symptoms but did not seek medical treatment, it said.
The couple returned to Taiwan on Thursday, where they were given PCR tests and placed in a quarantine facility after reporting their symptoms at the airport, the CECC said.
On Saturday, their test results came back positive and they were moved into hospital quarantine, it added.
At present, the CECC said it had instructed 14 people who came in contact with the couple, including nine passengers on their flight to Taiwan, to quarantine at their homes.
An additional five crew members on the flight have also been asked to follow a self-health management protocol, it said.
The new cases brought the total number in Taiwan to 479, with 387 classified as imported.
Of those, 443 COVID-19 patients in Taiwan have recovered and seven have died, while the other 29 remain in the hospital.
Globally, COVID-19 has infected 19,337,896 people in 187 countries and territories, and has caused 720,925 deaths, according to CECC statistics as of Saturday.
View All