Taiwan expects sea warning Sunday after new storm forms: CWB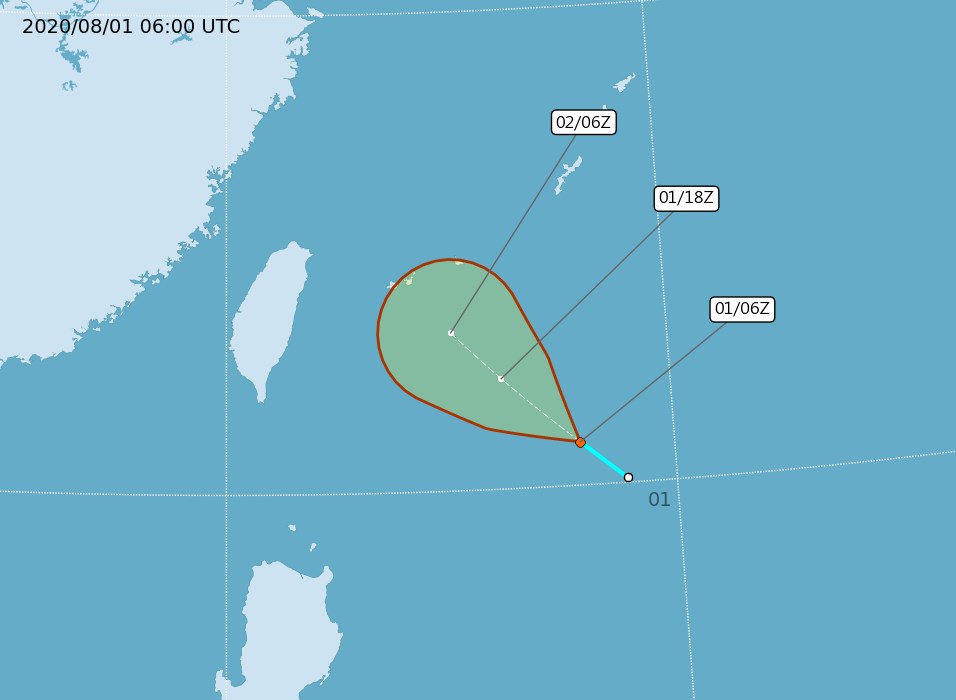 Taipei, Aug. 1 (CNA) A sea warning is likely to be issued for Taiwan on Sunday, when a tropical depression over waters southeast of the island could strengthen into a tropical storm, the Central Weather Bureau (CWB) said Saturday.
The depression, which was 750 kilometers east of Taiwan's southern tip at 2 p.m. Saturday, was moving at a speed of 20 kilometers per hour in a northwesterly direction, the CWB said.
The depression could develop into a storm, which would be named "Hagupit" and cause surging waves around the island starting Sunday, the bureau warned.
Meanwhile, Tropical Storm Sinlaku, which formed Saturday afternoon south of Hainan Island, is not expected to affect Taiwan, forecasters said.
As of 2 p.m., the storm was centered 1,310 km west-southwest of Taiwan's southern tip, moving at a speed of 17 kilometers per hour in a west-northwest direction, the CWB said.
Sinlaku was packing maximum sustained winds of 65 kph (averaged over a 10-minute period), with gusts (sustained for 1 minute) of up to 90 kph. The international standard for a typhoon is when maximum sustained winds reach 119 kph.
Sinlaku is forecast to move toward southeast China and Vietnam in following days, the bureau said.