Heat alert issued in eight Taiwanese cities, counties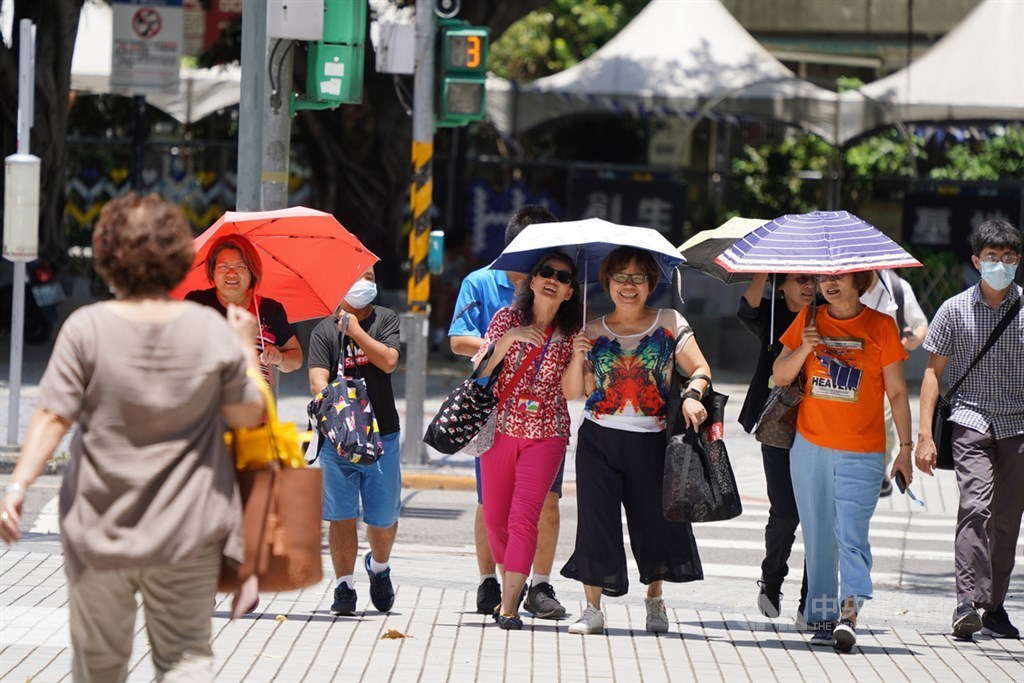 Taipei, July 4 (CNA) The Central Weather Bureau (CWB) said Saturday it has issued a heat alert for eight cities and counties in Taiwan, citing a Pacific high pressure and a seasonal warm southwesterly wind system.
The CWB said an orange heat warning has been issued for Nantou County in central Taiwan, and a yellow alert has become effective in Taipei and New Taipei cities in northern Taiwan, Changhua County in central Taiwan, Hualien County in the east and Yunlin County, Kaohsiung City and Pingtung County in the south.
Under the CWB's three-level heat advisory system, an orange alert warns of a one-day high of 38 degrees Celsius or a maximum temperature of 36 degrees Celsius for three consecutive days, while a yellow warning points to a one-day high of 36 degrees.
According to the CWB, the inland areas in Nantou and Changhua lack strong winds to disperse heat, which makes them more susceptible to high temperatures.
On Saturday, daytime highs are expected to hit 35 degrees in northern and central Taiwan and 34 degrees in the south, with sunny skies possibly prevailing throughout the day in the wake of low moisture, the CWB said.
A high of 36 degrees is possible for the Taipei basin, the Hualien valley, as well as central and southern Taiwan during the day, the CWB added, urging people engaged in outdoor activity to take measures to avoid sunburn and drink sufficient water to prevent heat stroke.
Despite the reduced moisture, the CWB said, sporadic afternoon showers are forecast for the mountainous areas around Taiwan, as well as the low-lying areas in greater Taipei and in the northeastern part of the country.
Such hot and dry weather conditions are expected to continue until Tuesday when more moisture may set in and bring rain, the CWB said.