CORONAVIRUS
/
COVID-19 in Taiwan -- 6 months on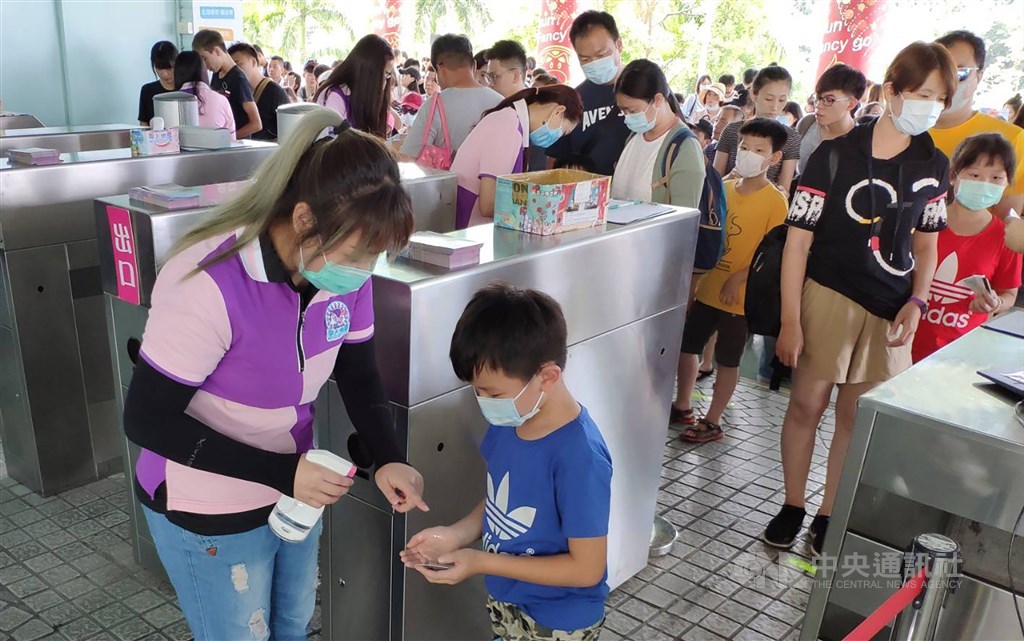 Over the past six months, Taiwan and the rest of the world have undergone dramatic changes because of a novel coronavirus first reported in central China late last year, which causes a respiratory disease later named COVID-19 by the World Health Organization.
As of June 30, Taiwan had confirmed 447 COVID-19 cases, including seven deaths, 437 recovered patients, and three in hospital, while global infections had climbed to more than 10 million, according to data from Taiwan's Centers for Disease Control.
During the first four months of 2020, Taiwan introduced a series of COVID-19 control measures, ranging from tighter border controls and delayed opening of schools for the spring semester to social distancing rules.
The following are some of the key developments in Taiwan in the past six months:
Government response
Jan. 21: Taiwan confirms 1st Wuhan coronavirus case
Feb. 25: Law to cope with coronavirus impact clears legislative floor
March 19: Foreign passengers caught unawares by Taiwan entry ban
April 10: In Taiwan, games going on behind closed doors despite COVID-19
A video marking the 100th day since the establishment of Central Epidemic Command Center (CECC).
Face masks - the new normal
Feb. 3: Taiwan approves new rationing system for surgical masks
March 12: New online sales of surgical masks begin
April 27: Taiwan citizens can now donate masks to countries in need
June 1: Cosmetic chains to begin selling surgical masks this week
June 30: Government to continue requisitioning masks until year-end: CECC
The patients
Only few patients were willing to come forward and share their COVID-19 experiences.
April 21: Recovered COVID-19 patient describes trip to 'alien planet' and back
June 18: Taiwan COVID-19 patient released from hospital after 75 days
The economy
June 16: Number of furloughed workers hits high on overseas lockdowns
June 27: COVID-19 affects fund raising activity in Taiwan: accounting firm
June 29: Taiwan economy remains sluggish despite weaker COVID-19 impact
June 30: Taiwan banks' pre-tax profits in May dip nearly 18% due to COVID-19
Taiwan Donates face masks around the world
In May, after days of no new domestically transmitted COVID-19 cases in Taiwan, the government began considering easing some restrictions, such as the ban on mass gatherings, and reopening the borders.
May 8: Pro baseball games open to fans
June 7: Taiwan eases COVID-19 rules as domestic transmissions stay at zero
Border Control
June 22: Visitors to Taiwan increase as doors open to business travelers
June 24: Taiwan to partially reopen to transit passengers Thursday
June 24: Taiwan to allow foreign nationals to apply for non-tourist entry
June 30: Taiwan excluded from EU's 'safe' travel list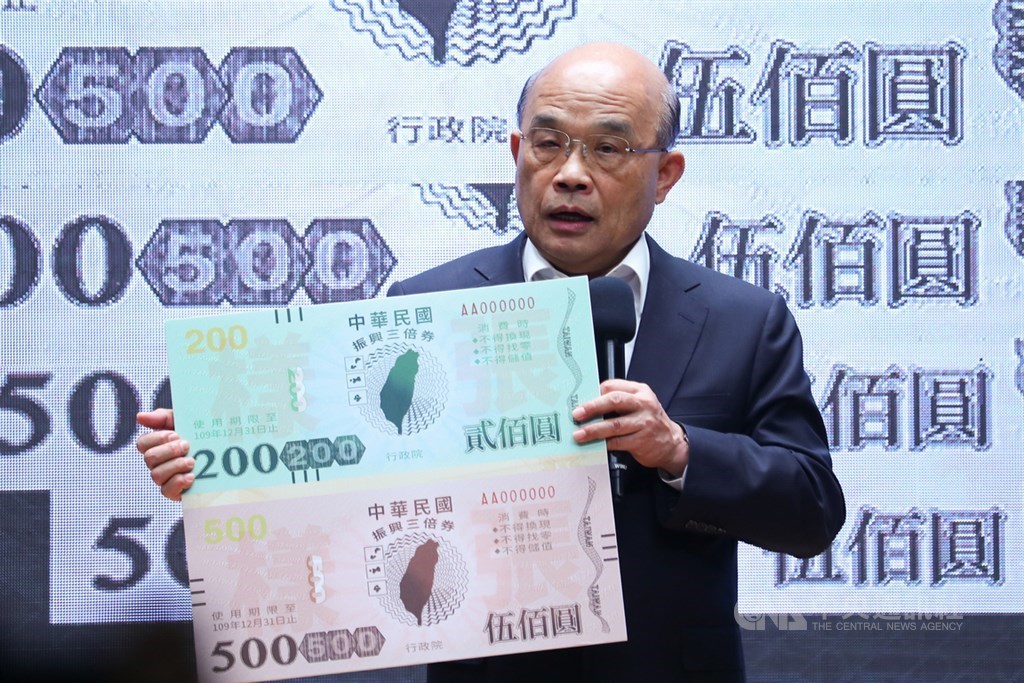 Government stimulus
May 4: Taiwan to extend aid plan to uninsured workers, farmers, fishermen
June 2: Taiwan nationals, foreign spouses to receive stimulus vouchers
June 29: Cabinet highlights pre-ordering, digital format of stimulus vouchers
Tests, treatments abd vaccine development
June 3: Taiwan may enter clinical trials for COVID-19 vaccine by year-end: CECC
June 10: Researchers planning to sell Chinese medicine for COVID-19
June 29: COVID-19 patient recovers with help of rheumatoid arthritis drug
June 30: Taiwan scientists develop rapid test for potential severe COVID-19 cases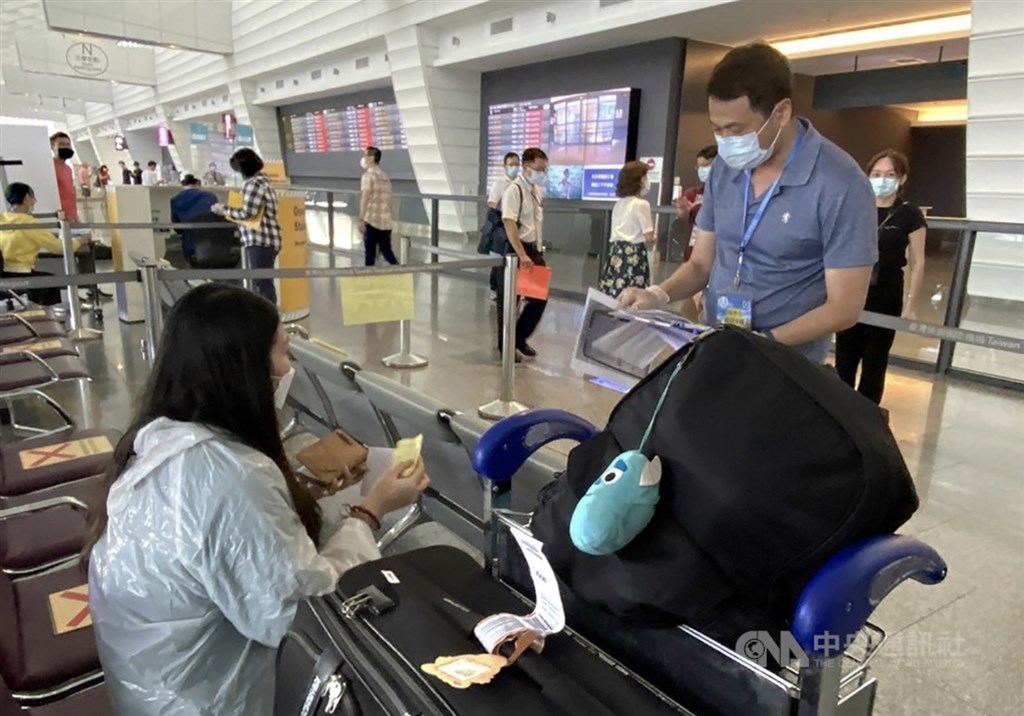 From July 1
July 1: Over 20,000 complete pre-ordering of vouchers in 5 minutes
July 1: Taipei sees largest growth in furloughed workers in late June
July 1: CECC reports no new cases of COVID-19, keeping total at 447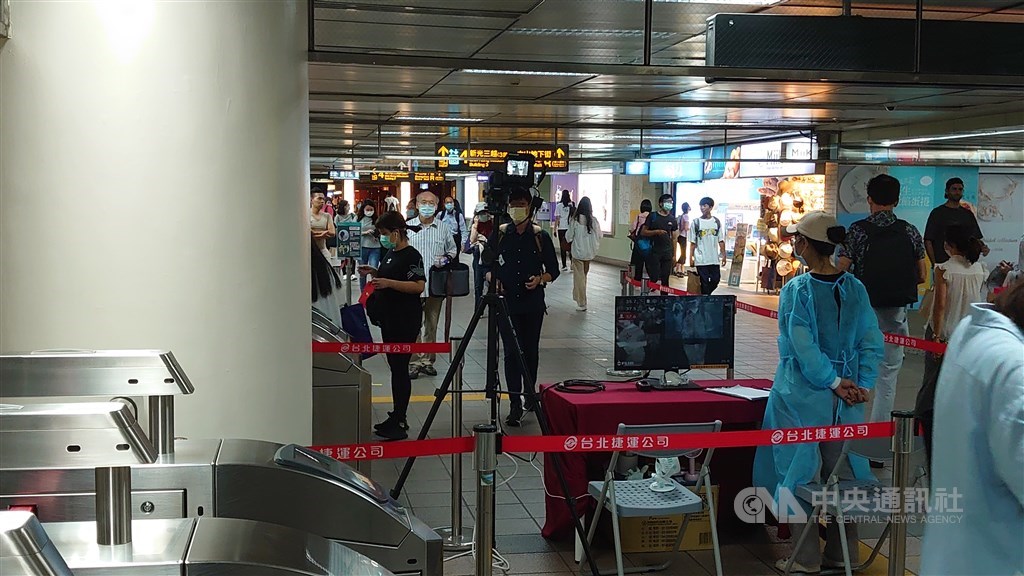 July 2: Taiwanese man tests positive for COVID-19 on return from Mexico
July 2: Taiwan adjusts rules on COVID-19 testing of foreign travelers
July 2: Taipei airport launches fake flights to revive travel interest
July 2: Taiwan cancels this year's William Jones Cup due to COVID-19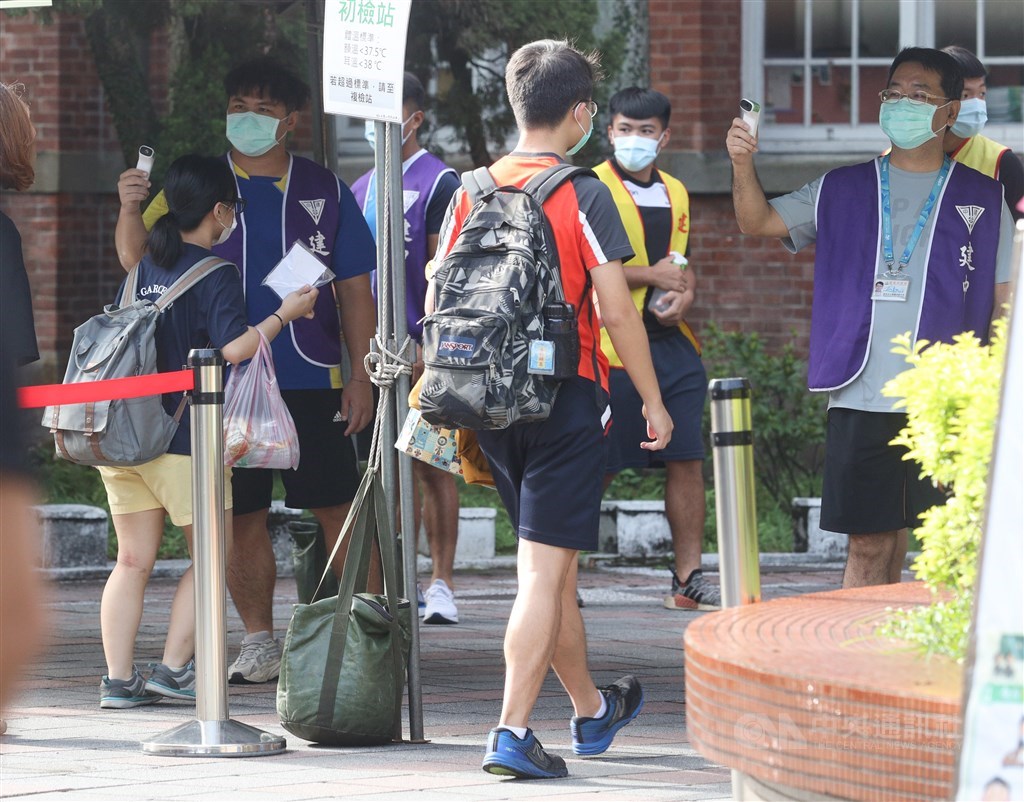 July 3: Taiwan records new COVID-19 case for second day this week
July 4: U.K. includes Taiwan among its safe travel corridors
For latest COVID-19 information: Taiwan Centers for Disease Control
View All