CORONAVIRUS
/
First cruise ship docks in Taiwan since February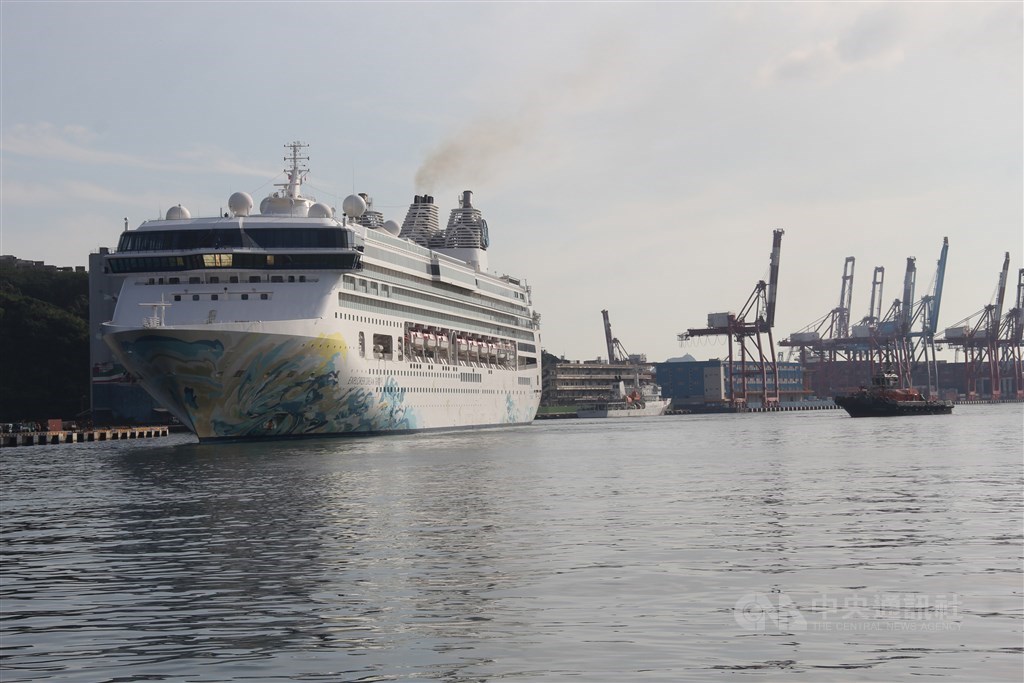 Taipei, June 30 (CNA) A cruise ship that will tour Taiwan's island counties arrived in Keelung Port Tuesday morning with 588 crew members onboard, as the country has lifted its four-month ban on domestic cruise tourism.
The Explorer Dream, operated by Dream Cruises, is the first cruise liner to be allowed into a Taiwan port since early February, when the country imposed a ban on international cruise ships.
Most of the crew, who are from 21 countries excluding Taiwan, were immediately taken to quarantine facilities, where they will remain for 14 days and be tested for COVID-19, according to Chang Te-yi (張德義), head of the Maritime and Port Bureau's North Taiwan Maritime Affairs Center.
He said 50 members, including six Chinese, will remain on the ship in quarantine for 14 days and will also be tested at intervals for COVID-19.
If all goes well, the Explorer Dream will embark Aug. 2 to Sept. 2 on cruises to Penghu, Kinmen and Matsu, which are being organized by Lion Travel, one of the few travel agencies in Taiwan currently authorized to offer such services.
Taiwan announced a ban on international cruise liners on Feb. 6, and the Taiwan-based liner SuperStar Aquarius, carrying mostly Taiwanese passengers, was the last ship to dock in the country, entering Keelung Port on Feb. 8 ahead of schedule.
Four months later, as Taiwan's COVID-19 infections slowed, the Maritime and Port Bureau announced on June 9 that eight domestic cruise liners, including Explorer Dream and SuperStar Aquarius, may apply to again make port calls in Taiwan.
As of Tuesday, Taiwan had confirmed 447 COVID-19 cases, including seven deaths, with 437 patients recovered and three in hospital, while global infections had climbed to more than 10 million, according to data from Taiwan's Centers for Disease Control.
View All