PHOTO ESSAY
/
Four-day Dragon Boat Festival holiday begins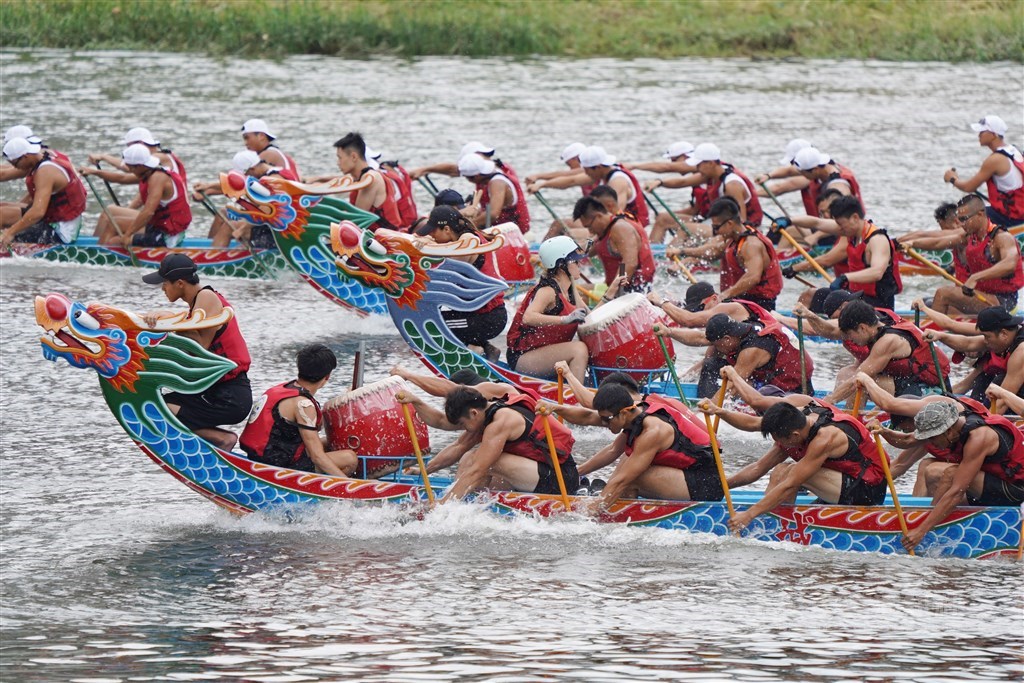 The Dragon Boat Festival, one of three major Chinese holidays celebrated in Taiwan, falls on June 25 this year and will last over four days. The other two main holidays are the Mid-Autumn Festival and Lunar New Year.
According to legend, the festival of dragon boat races began some 2,300 years ago to mark the death of Qu Yuan (屈原), a poet and an exiled politician in China, who committed suicide by drowning himself in a river.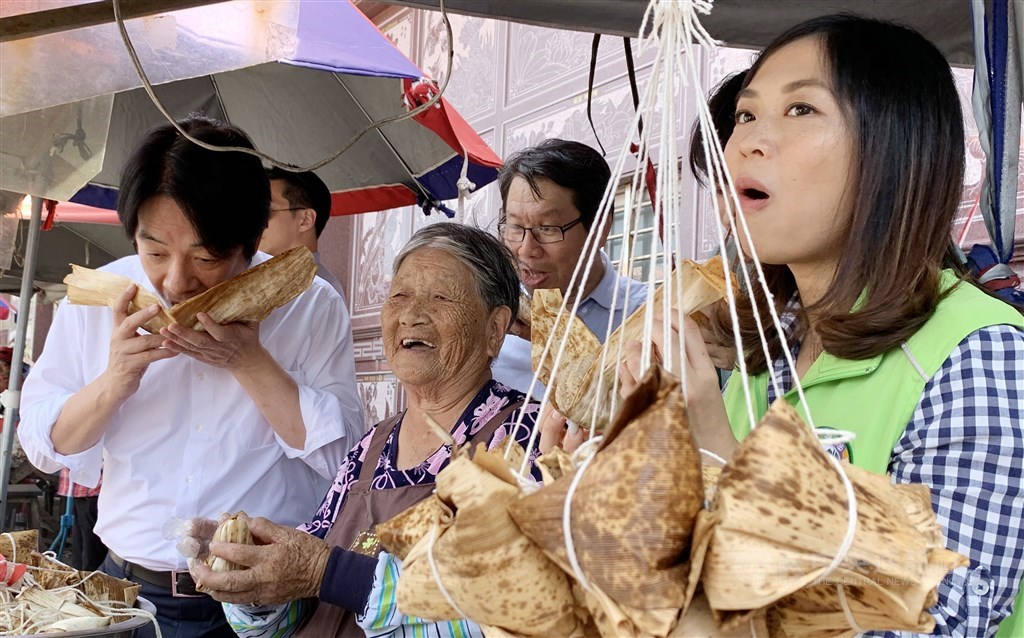 The boat races were said to be held to deter creatures in the water from disturbing Qu, while zhongzi -- sweet or savory rice dumplings wrapped in bamboo leaves -- were tossed into the river for the same reason.
Another Dragon Boat tradition is egg balancing on the day of the festival, when the gravitational force is said to be strongest due to the Earth's position in the solar system.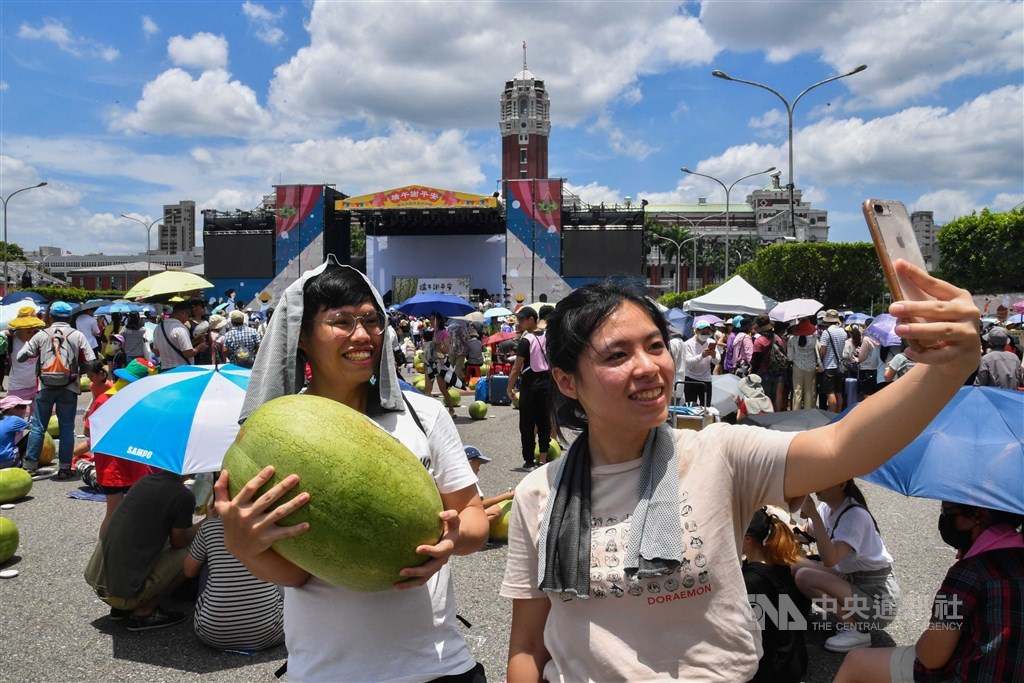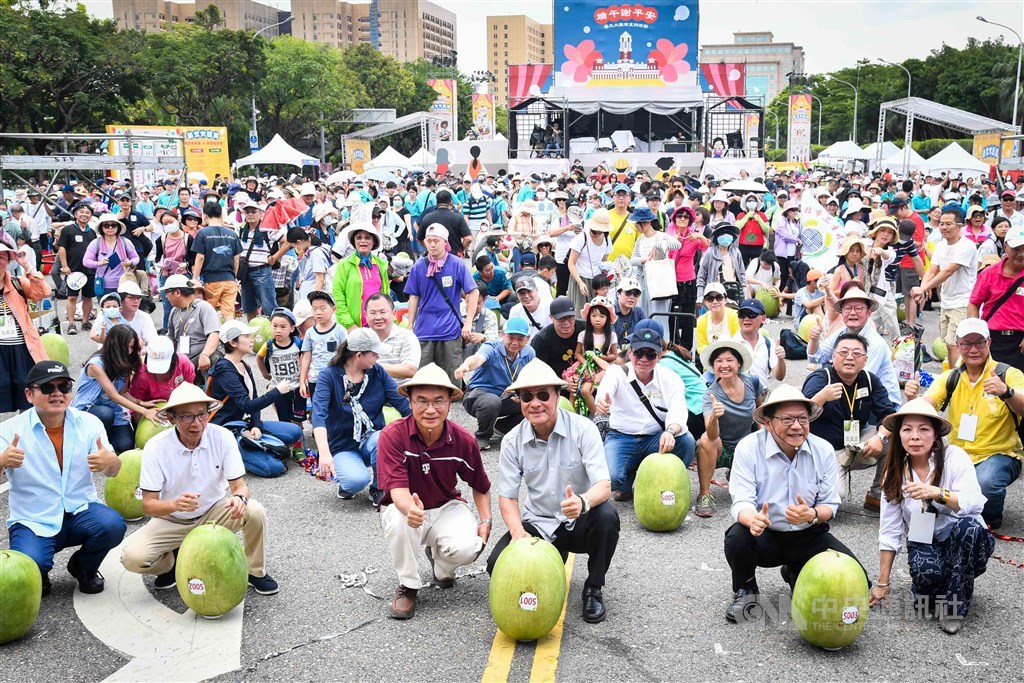 In Taiwan, however, that tradition took a new turn this year, with the Council of Agriculture holding an event Thursday to balance 999 watermelons upright in front of the Presidential Office in Taipei. The participants made it a fun event, decorating their watermelons with drawings and accessories.
The watermelon balancing activity gave way to a cultural extravaganza, hosted by the General Association of Chinese Culture and featuring performances by Tang Mei-yun's (唐美雲) Taiwanese opera troupe and a special presentation of the musical "Farewell Beitou" by the Greeray Theatre Company.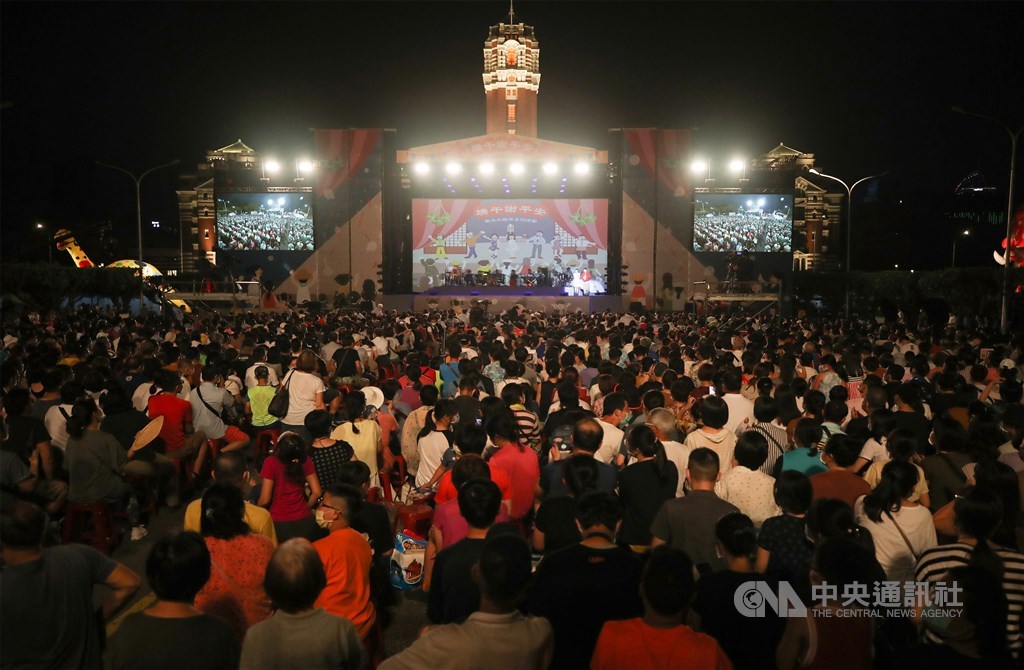 The cultural show in front of the Presidential Office will continue over the next two days with various performances presented on five stages, to celebrate the Dragon Boat Festival and the relative safety of Taiwan during the COVID-19 coronavirus pandemic.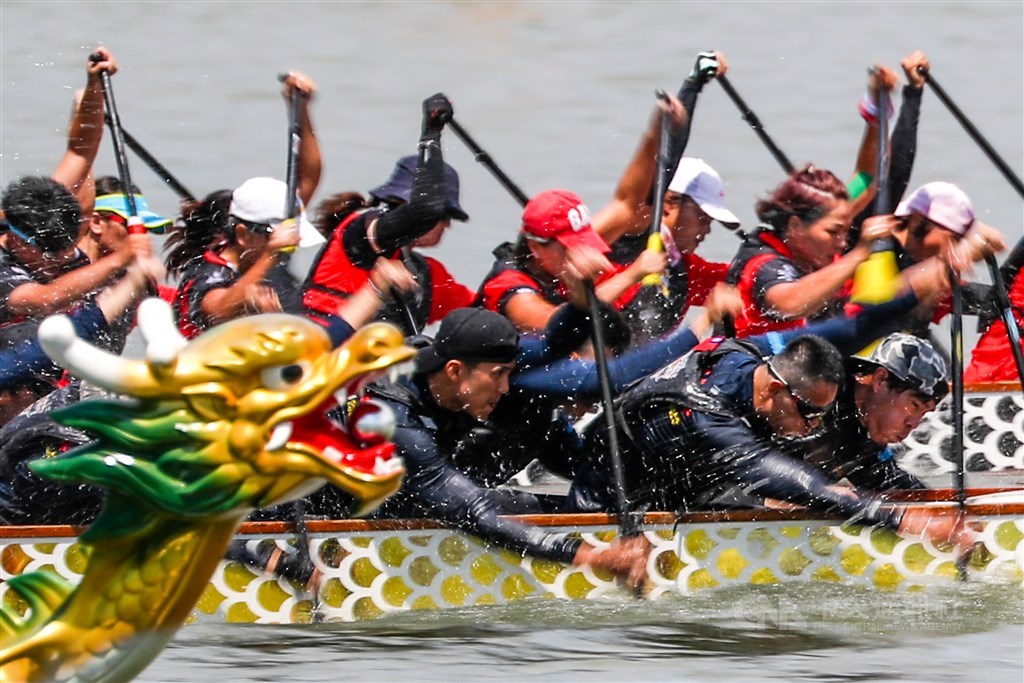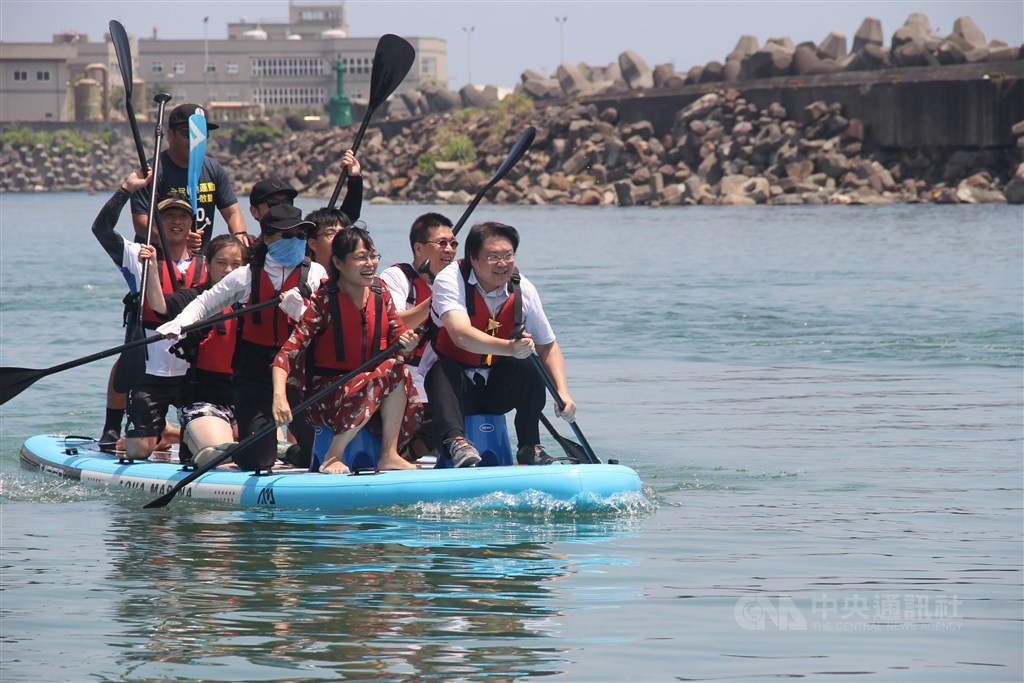 Meanwhile, dragon boat races are being held over the four-day holiday in other parts of the country, including in the port city of Keelung, where paddle boards are being used instead of boats.
With the weather expected to remain fair and sunny throughout the holiday, the country's major tourist sites and water parks are likely to attract hordes of visitors.
(By Kay Liu)enditem/pc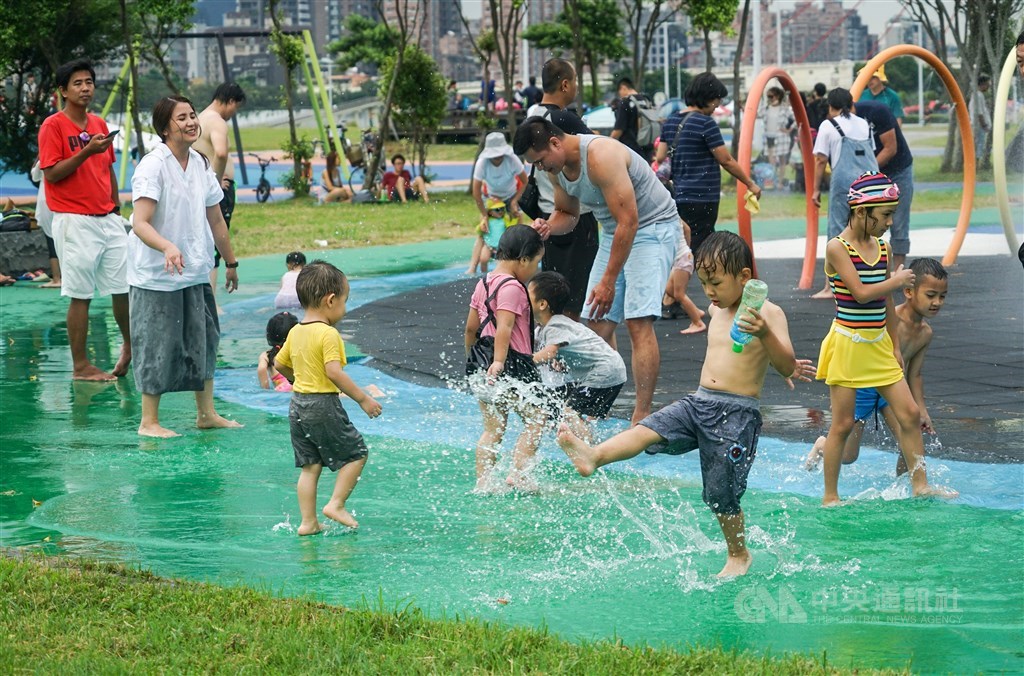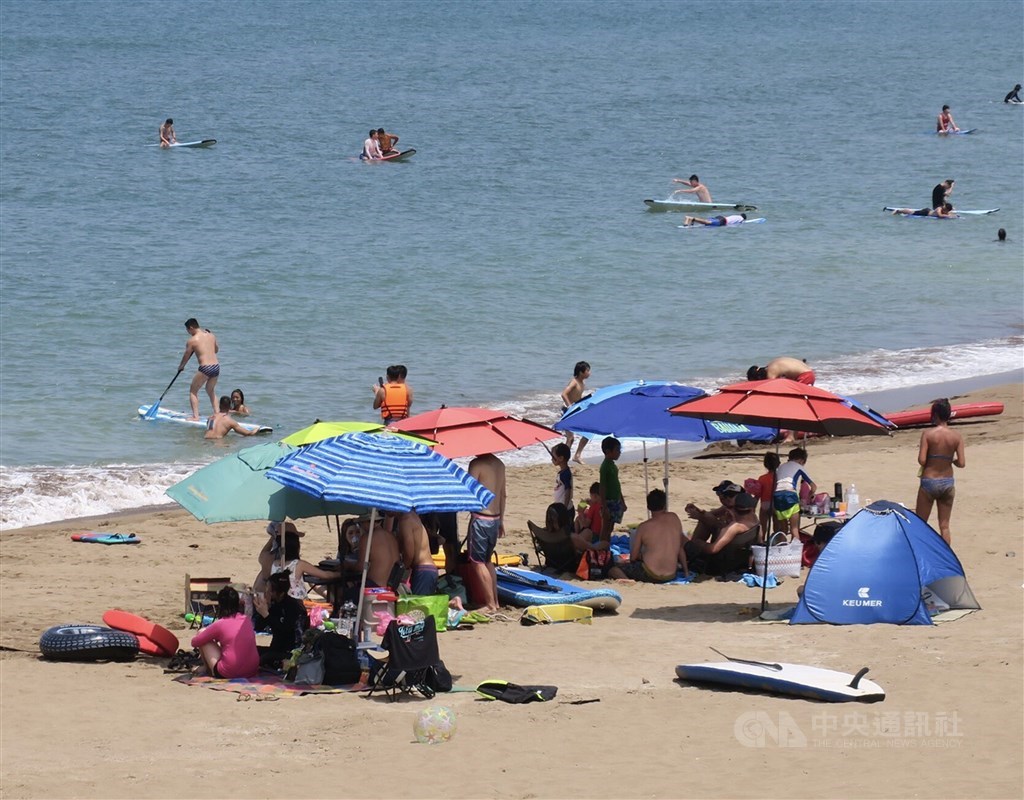 View All