Taipei MRT to show carriage crowd information on Bannan Line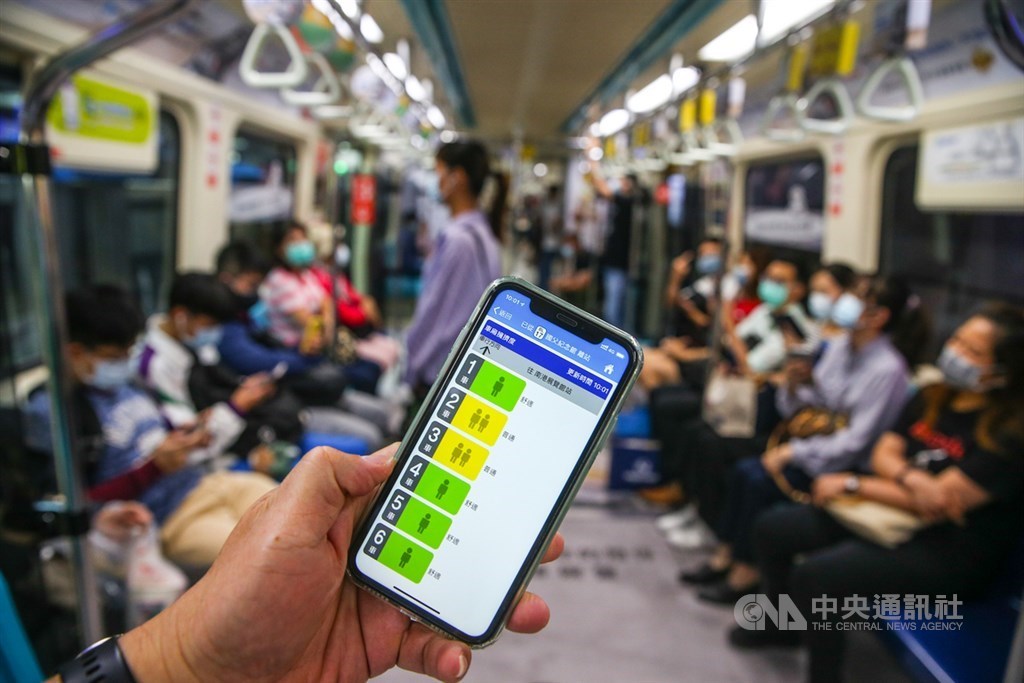 Taipei, May 7 (CNA) Taipei MRT passengers traveling on the Bannan Line can get information about the crowd situation in each carriage from Friday to prevent large crowds from flocking to specific areas of the trains, as part of efforts to prevent the spread of the COVID-19 coronavirus, the Taipei Rapid Transit Corp. (TRTC) said Thursday.
Passengers can check either the Mandarin version of the "Go! Taipei Metro" app at https://apps.apple.com/tw/app/台北捷運go/id997212021 or simply watch the station platform TV screens to find out about the crowd situation on all six carriages of each train, the TRTC said.
There will be four colored indicators showing how crowded the carriages are -- with green suggesting comfortable, yellow average, orange moderate and red crowded -- the company said.
But there will be no such information provided at either Dingpu Station or the Taipei Nangang Exhibition Center Station, as they are the terminals at each end of the line, TRTC said.
It added that it will collect passenger feedback for future applications.
TRTC official Huang Ming-sheng (黃明盛) said crowd levels are gauged by pressure sensors installed under each carriage that provide information on carriage crowding.
The TRTC said there will be nearly 20,000 pieces of data transmitted back to the company every day, with a total of 252 sensors in use.