CORONAVIRUS
/
Taiwan reports 1 new case of COVID-19; closes hostess clubs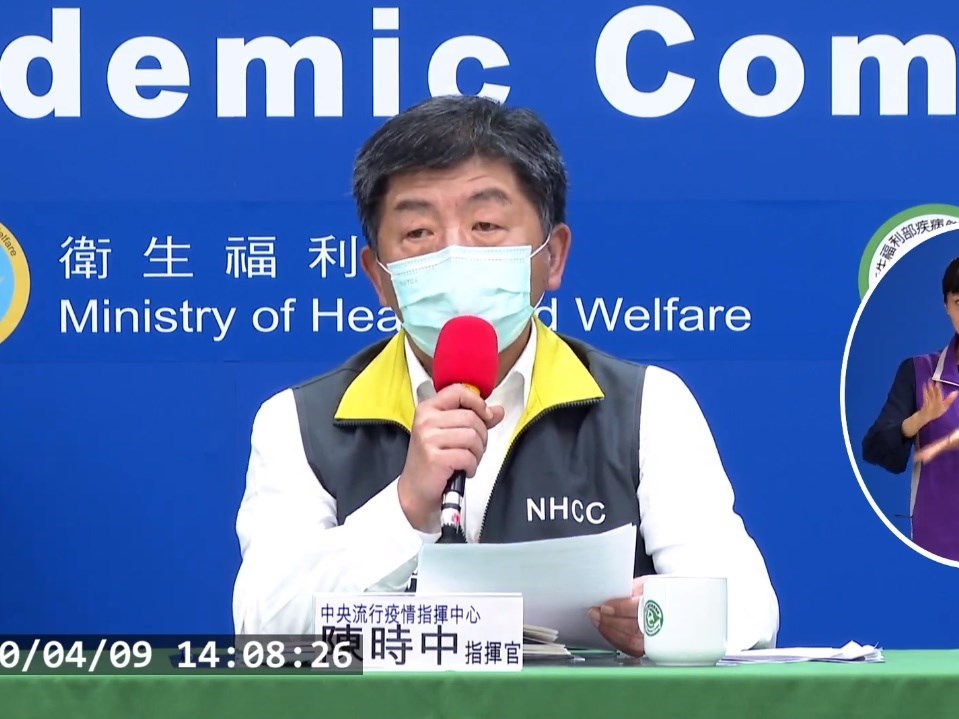 Taipei, April 9 (CNA)Taiwan confirmed only one indigenous case of the COVID-19 coronavirus on Thursday and at the same time issued a temporary ban on hostess clubs, saying they are high-risk venues for the spread of the disease.
With the confirmation of the new case, the total in Taiwan rose to 380 since the pandemic began late last year, said Health Minister Chen Shih-chung (陳時中), who heads the Central Epidemic Command Center (CECC).
The newly confirmed case, a Taiwanese national, was the roommate of a student at National Taiwan Normal University, who had been confirmed earlier as a COVID-19 patient, Chen said at the CECC's daily press briefing.
The most recent case, a man in his 20s, did not have any symptoms but had been in home quarantine since March 30 because his roommate was a suspected COVID-19 case at the time, Chen said.
The 20-year-old was examined on April 6 and tested positive on Thursday, Chen said.
Following Chen's report on the latest confirmed infection, he issued an order to temporarily close all hostess clubs with immediate effect, saying the risk of COVID-19 infection is high at such places because they are often crowded. Pubs and bars, however, were not included in the ban, he said.
As of Thursday, 80 of Taiwan's 380 COVID-19 patients had been listed as recovered, while five had died, and the others were still in hospital quarantine, the CECC said.
Globally, COVID-19 has infected 1,519,571 patients in 183 countries and regions worldwide, including 435,160 in the United States, 148,220 in Spain, 139,422 in Italy, 113,296 in Germany, 112,950 in France, and 81,865 in China, with a total of 88,550 fatalities, according to international statistics as of Thursday.
View All