High Court overturns death sentence for Huashan Grassland killer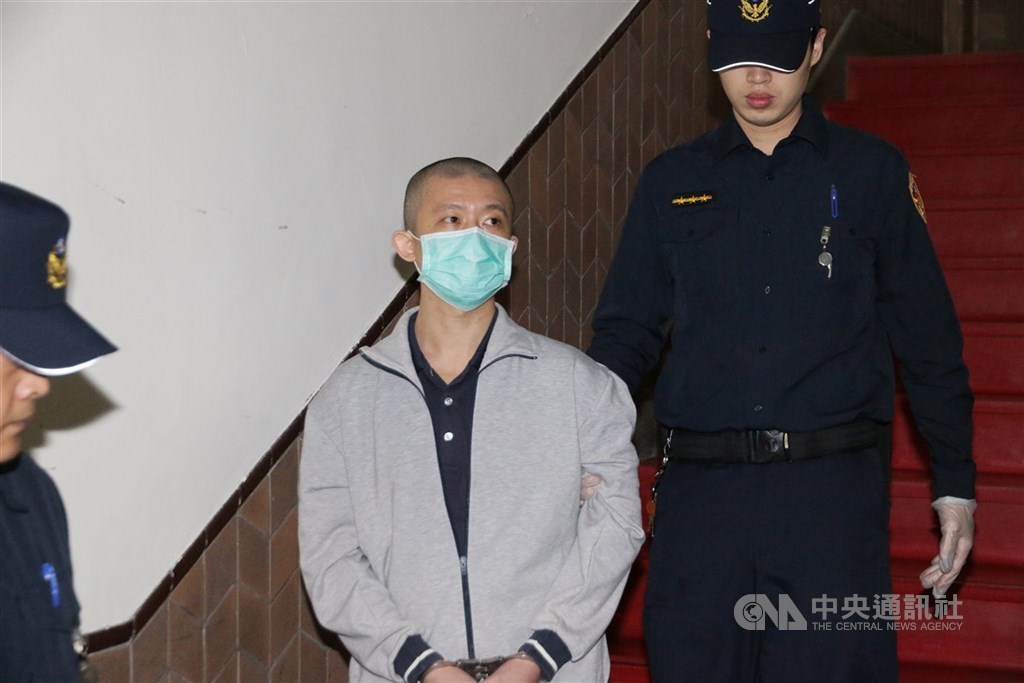 Taipei, April 7 (CNA) The Taiwan High Court on Tuesday overturned the death penalty for a man convicted of raping, killing and dismembering a woman in the Huashan Grassland in Taipei in 2018, and instead sentenced him to life in prison.
In its ruling, the High Court said it had reduced the lower court's sentence in view of the fact that Chen Po-chien (陳伯謙), a 39-year-old archery instructor, had turned himself into police after he was listed as suspect in the murder.
The High Court, however, upheld the conviction of Chen for the rape and murder of the 30-year-old woman and the theft, desecration and abandonment of the body, said High Court spokeswoman Lien Yu-chun (連育群).
Commenting on the ruling, the victim's family said they were dissatisfied and planned to file an appeal in the Supreme Court.
Her father told reporters that Chen has never once apologized to the victim's family and has shown no remorse since the gruesome killing in June 2018.
The father also said he will file a lawsuit against the Taipei City government over their negligent management of the Huashan Grassland where the murder was committed, as it was part of a temporary artists' village designated by the city government.
Chen was convicted in the Taipei District Court in August 2019 of raping and strangling the victim, one of his archery students, to death at his makeshift studio in Huashan Grassland on June 1, 2018.
After the murder, Chen kept the woman's body in his studio for two days, during which time he cut it into 13 pieces, then he carried the remains on his scooter to the northern slope of Yangmingshan and dumped them there, according to prosecutors. They said Chen kept parts of the victim's body as trophies.
When the woman's family reported her as missing, police launched a search and listed Chen as the main suspect. He subsequently turned himself in and confessed to strangling the woman.
During his trial in the Taipei District Court, Chen changed his story, saying he had only assisted with the disposal of the body and that the killer was another Taiwanese man identified only as "Eric," according to the court records. The judge, however, ruled that Chen's testimony in that regard should be disregarded.
Chen later appealed the case to the High Court.