Police search for suspected bank robber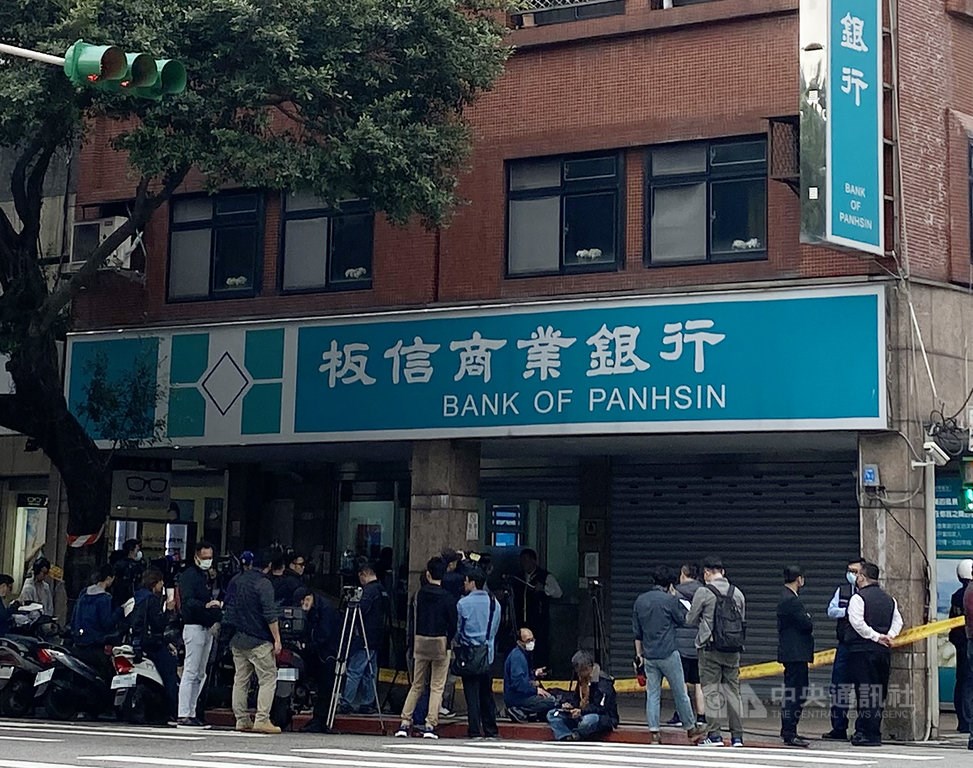 Taipei, March 30 (CNA) Police are searching for a man who robbed a Bank of Panhsin branch in Taipei's Zhongshan District with an assault rifle Monday and got away with NT$800,000 (US$26,429).
A security guard stationed at the bank was shot in the leg, in an incident that took place at around 10:40 a.m. Monday.
During the heist, the suspect, who was wearing a black jacket, a mask and gloves, threatened two female bank clerks and ordered them to put the money in his green duffle bag, police said.
The robber got away in a taxi that he stole outside the MRT Zhishan Station in Shilin prior to carrying out the heist.
The vehicle was later found ditched on Wenhua Road in the Linkou area west of Taipei.
According to the Beitou police precinct, the abandoned vehicle belonged to a female taxi driver who had reported the car missing earlier in the day before the robbery took place.
The investigation is still ongoing, and local authorities said they are looking for clues of the suspect's whereabouts through surveillance video from cameras installed around the area in Linkou where he ditched the stolen car.