Northeasterly winds forecast to bring rain to northern Taiwan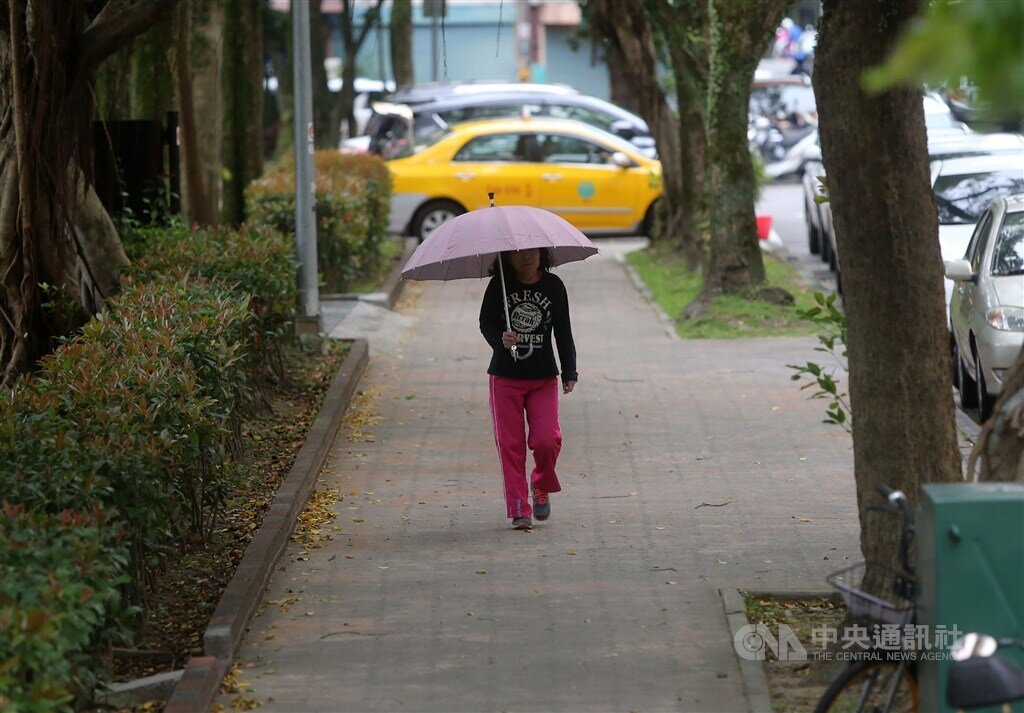 Taipei, Nov. 26 (CNA) Northeasterly winds are expected to bring sporadic rain to northern and northeastern Taiwan on Tuesday, according to the Central Weather Bureau (CWB), after dumping some rain on Yilan County overnight.
The CWB said persistent rainfall could be seen in Keelung, along Taiwan's northern coast, in Yilan County in the northeast, and in the mountains in the Greater Taipei area during the day.
The bureau issued heavy rain warnings for Keelung, Taipei, New Taipei and Yilan at 3 a.m. Tuesday, but for the most part, the rain did not materialize and the warnings were lifted at around 10:30 a.m.
According to CWB data, the highest amount of rainfall from midnight Monday to 10:50 a.m. Tuesday was 42mm in Ximaoshan in Yilan, and it did not exceed 14mm anywhere in Taipei.
Those levels fell well short of the standard for a heavy rain alert, which means more than 80mm of accumulated rainfall in 24 hours or more than 40mm in one hour.
Elsewhere around Taiwan, the CWB forecast cloudy to sunny skies in low-lying areas in central and southern Taiwan, with brief showers possible in mountainous areas.
The bureau also warned of a sizable day-night temperature gap.
Temperatures in northern Taiwan are expected to hit 20-24 degrees Celsius during the day but fall to 17-18 degrees at night, while temperature highs in central and southern Taiwan are forecast to reach 28-29 degrees before falling to 18-20 degrees at night.
Meanwhile, strong winds and high waves can be expected Tuesday in areas north of Tainan, in eastern Taiwan -- including Green Island and Orchid Island -- on the Hengchun Peninsula in the south, and around the outlying Penghu, Kinmen and Matsu islands, the CWB said.
The bureau said the northeasterly winds are likely to weaken to some extent Wednesday, sending daytime temperatures slightly higher, before another weather front with more wet air arrives Thursday and pushes the mercury down again by one to two degrees.
Meanwhile, a tropical storm formed in the Pacific on Tuesday morning, according to the bureau. The storm, named Kammuri, was located around 3,200 kilometers east-southeast of Taiwan's southeastern tip at around 8 a.m. and was moving toward the Philippines, according to CWB data.
Based on its projected path, the storm is not likely to approach Taiwan but could bring moisture and strong waves to waters near Taiwan, the CWB said.