Brief showers forecast for northern, eastern Taiwan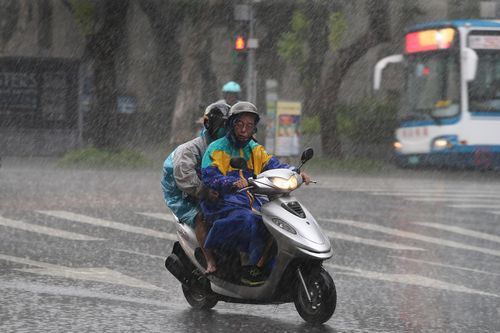 Taipei, Sept. 23 (CNA) Brief showers can be expected in mountainous areas of northern and eastern Taiwan on Monday due to strengthening northeasterly winds, according to the Central Weather Bureau (CWB).
The chances of rain in low lying areas of those regions will increase at night, while the central and southern parts of the country will see sunny or partly cloudy skies throughout the day, the bureau said.
Temperatures will rise to 26-28 degrees Celsius in northern and eastern Taiwan and 31-32 degrees in central and southern parts of the country during the day but will drop sharply at night, the CWB said.
Meanwhile, eastern Taiwan, regions north of Tainan and the Hengchun Peninsula in the south will experience gusty winds on Monday, while coastal areas in Keelung, eastern Taiwan, including Green and Orchid islands, and on the Hengchun Peninsula, can expect high waves, the bureau said.