MOTC to probe allegations of cabin crew shortage on EVA flights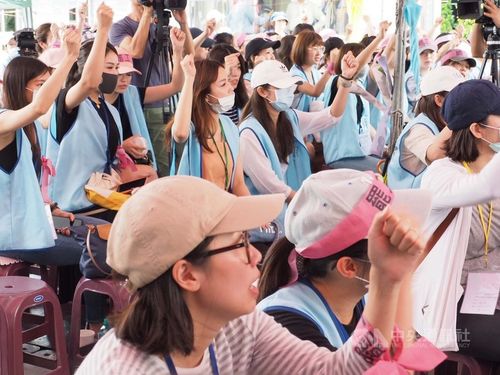 Taipei, Sept. 18 (CNA) The Ministry of Transportation and Communications (MOTC) said Wednesday it will investigate reports that EVA Air was not providing adequate cabin crew staffing on its flights, amid continued disputes between labor and management two months after a strike by the airline's flight attendants ended.
Yeh Hsieh-lung (葉協隆), director-general of the MOTC's Department of Navigation and Aviation, said the ministry will examine whether EVA Air has been abiding by the Civil Aviation Act.
In addition, he said, the MOTC and the Ministry of Labor (MOL) will discuss whether freedoms of the air allocations should be tied to an airline's record in the area of workers' rights.
Yeh's comments came after the Taoyuan Flight Attendants Union (TFAU) alleged that EVA had downsized its cabin crew on some 160 flights since July, which had led to an increase in workload for those on duty.
On average, the 160 flights had been operating with a shortage of one flight attendant, according to TFAU Secretary-General Cheng Ya-ling (鄭雅菱).
The issue arose amid disputes that have lingered even after a TFAU-led strike of EVA Air attendants ended in June.
In response to the allegations of inadequate staffing, EVA Air said there are times when a flight attendant would take a day off at short notice, but stand-by cabin crew are usually sent to fill in, which means there is no violation of the law.
In Cheng's appeal to the government, he also said the MOTC and MOL should make sure the airline honors the agreement it made with the union to end the 20-day strike in June.
EVA Air has been retaliating against the union and the flight attendants who went on strike, he alleged, saying that for example, EVA Air has not restored its benefits to those flight attendants, particularly its discounts on their private airfares.
The airline has decided not to fully restore the discount fares for the flight attendants who went on strike, unless they promise greater flexibility on work assignments, which could sometimes amount to overwork, according to the union.
EVA Air, however, said it had worked out a timetable for the discount fares to be phased back in over the next three years.