Tropical Storm Bailu to make landfall in southeastern Taiwan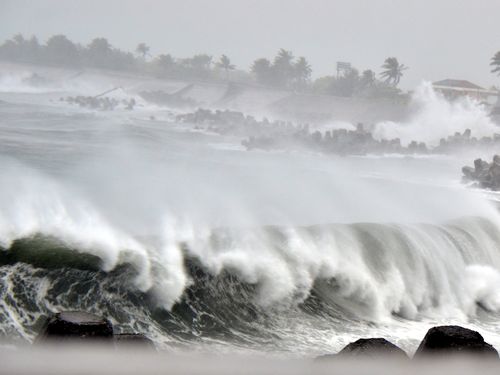 Taipei, Aug. 24 (CNA) Tropical Storm Bailu is expected to make landfall somewhere between Taitung County and the Hengchun Peninsula Saturday afternoon, bringing significant rainfall to most of the country, particularly southeastern Taiwan, the Central Weather Bureau (CWB) said.
Taitung and Hualien counties are likely to see extremely torrential rain, while torrential rain is projected in Pingtung County, the bureau said.
Extremely torrential rain is defined as accumulated rainfall of more than 500mm over 24 hours, and torrential rain means more than 350mm in 24 hours, it said.
As of 8 a.m. Saturday, Bailu was located 180 kilometers south-southeast of Taitung, moving in a northwesterly direction at 26 kilometers per hour toward southeastern Taiwan and the Hengchun Peninsula, CWB data showed.
It was packing maximum sustained winds of 108 kph, with gusts of up to 137 kph.
The latest land warning issued by the CWB covers Hualien, Taitung (including Orchid Island and Green Island), the Hengchun Peninsula, Pingtung, Kaohsiung, Tainan, Chiayi, Yunlin, Changhua, Nantou, Penghu, and Kinmen.