Prosecutors appeal not guilty ruling in OBI Pharma case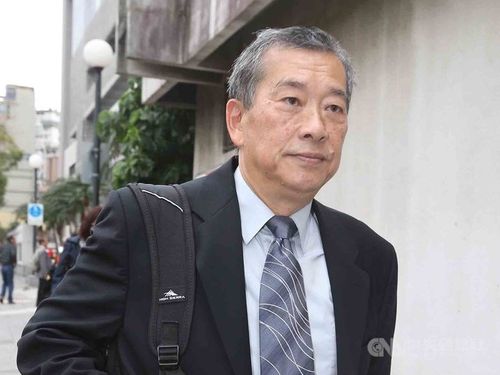 Taipei, July 11 (CNA) Shilin District prosecutors Thursday appealed a not guilty ruling issued last month by a local court on OBI Pharma Chairman Michael Chang (張念慈), who was accused of insider trading in January 2017 under the Securities and Exchange Act.
Shilin District Prosecutors Office said the appeal was filed because the court seemed to believe only the failure of a double- blind clinical trial for a new drug would cause investors to sell the company's shares, ignoring the fact that the test process is even more important for investors deciding whether to buy or sell shares.
According to the indictment, Chang and four other company executives learned of the unsatisfactory double-blind results for the OBI-822 breast cancer drug at a meeting in August 2015.
To avoid losses, the men sold shares in the company from September 2015 to January 2016 before the results were to be made public in February 2016, the indictment said.
Noting that whether the new drug being tested received a license from the Center for Drug Evaluation (CDE) was critically important to the company's share price, prosecutors said they decided to file an appeal on the grounds that the five, knowing material information about the double-blind outcome in advance, sold their shares before it was to be disclosed.
Shilin District Prosecutors Office spokesman Chiu Chih-hung (邱智宏) said the key point in this case is whether the five company officials decided to sell the shares after learning of so-called material information, rather than whether they knew for certain the double-blind trial was unsuccessful.
Insider information is essential to constitute insider trading, rather than the result induced by the information, Chiu explained.
So, it is imperative to explore whether Chang and others sold their shares after learning of the material information, he added.
In its acquittal of the five OBI officials, the court said that although they knew the outcome of the clinical trials might fall short of their target, they could not know at the time whether the drug would receive CDE approval.
As such, the investigation failed to provide clear evidence of insider trading, defined by the act as using information that has a material impact on the price of securities, and the five were acquitted, it said.
In addition to Chang, vice president Hsu Yo-gung (許友恭), general manager Amy Huang (黃秀美), research and development director Yu Cheng-te (游丞德), and administration division manager Liao Tsung-chih (廖宗智) were also acquitted of insider trading by the court.