Forestry Bureau, Kinmen County tout otter conservation center plans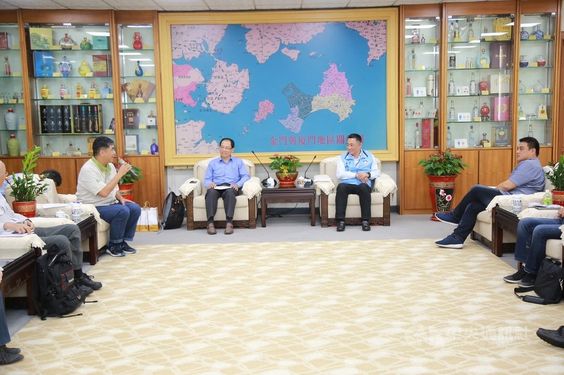 Taipei, May 14 (CNA) Forestry Bureau officials under the Executive Yuan's Council of Agriculture met Kinmen County officials Friday to discuss plans to establish a conservation center for otters in the county this year, with the aim of ensuring the county's ecological diversity.
Kinmen Magistrate Yang Cheng-wu (楊鎮浯) said he fully supports the Forestry Bureau-backed plans to establish the otter conservation center.
In terms of construction, Yang said that more communication is needed and that integration of resources and consensus among all the relevant offices and departments involved will be the project's top priority.
Forestry Bureau Deputy Director-General Liao Yi-kuang (廖一光) said the ecosystem of the county can easily be destroyed by invasive species and other factors, hence the need for a proper balance between people's livelihoods and the county's development.
To that end, long-term monitoring and the application of new engineering techniques are needed to provide an environment in which people and nature can live in harmony, Liao said.
Kinmen's Economic Affairs Department said a NT$15.15 million (US$486,799) package was granted to the county government in 2018 to cover a range of conservation efforts, including wildlife shelter renovation, ecological rejuvenation of firefly habitats, and an evaluation of the establishment of the otter conservation center.
Using 32 cameras operated by Taichung's Tunghai University, more than 276,609 hours of footage was obtained between 2018 and spring of 2019 that recorded a total of 32 new baby otters, meaning that the species is continuing to multiply and grow, the department said.
The growth in otter numbers is also linked to the county's management of stray dogs that prey on the otters, the department added.