Poor air quality forecast for parts of western Taiwan: EPA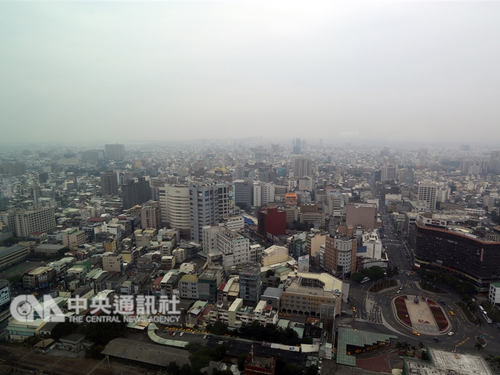 Taipei, April 14 (CNA) Air quality is expected to be poor in some parts of western Taiwan and the outlying islands Monday due to a northeast monsoon blowing atmospheric pollutants toward the country, the Environmental Protection Administration (EPA) warned Sunday.
The Air Quality Index (AQI) had already flashed an orange alert, meaning unhealthy air for sensitive groups, in Yunlin, Chiayi and Pingtung counties, Tainan and Kaohsiung, and the outlying islands of Matsu and Kinmen as of 7 p.m. Sunday.
The areas are currently threatened by the strengthening northeast monsoon, which could carry PM2.5 atmospheric particulate matter -- tiny particles deemed particularly harmful to health -- from Shanghai, China where concentrations reached approximately 105 micrograms per cubic meter at 1 p.m., the EPA said.
Orange alerts for the areas are expected to remain in place until at least midday, the EPA pointed out.
The EPA's AQI takes into account ozone levels, PM2.5 and PM10 particulates, carbon monoxide, sulfur dioxide and nitric oxide concentrations in the air.