Taiwan donates US$500,000 for Indonesian post-quake relief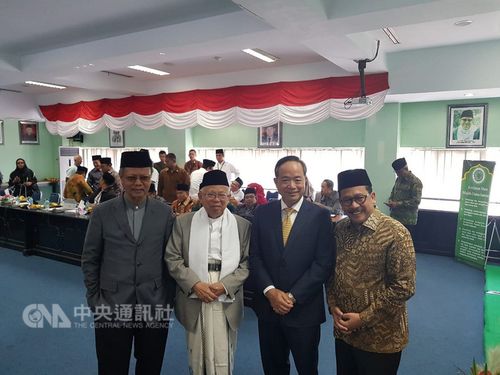 Jakarta, Oct. 9 (CNA) Taiwan's government donated US$500,000 to Indonesia Tuesday to help with relief efforts in the wake of a magnitude 7.5 earthquake that hit the Indonesian island of Sulawesi Sept. 28, triggering a tsunami and leaving nearly 2,000 people dead.
Taiwan's representative to Indonesia, Chen Chung (陳忠), made the donation in Jakarta on behalf of the government.
Speaking on the occasion, Chen first conveyed President Tsai Ing-wen's (蔡英文) concern and sympathy for the victims.
Chen said that Taiwan's government decided to make the donation to support Indonesia's relief efforts and help the victims to return to normal life.
In addition to the monetary donation, Taiwan is collecting supplies and other necessities needed by the victims, according to Chen.
Taiwan's government had already donated US$250,000 to Indonesia to help with relief efforts after a magnitude 7.0 earthquake in July left hundreds of people dead in the popular tourist destination of Lombok, Chen added.