Taiwan's Taoyuan airport ranked 6th best in Asia for sleeping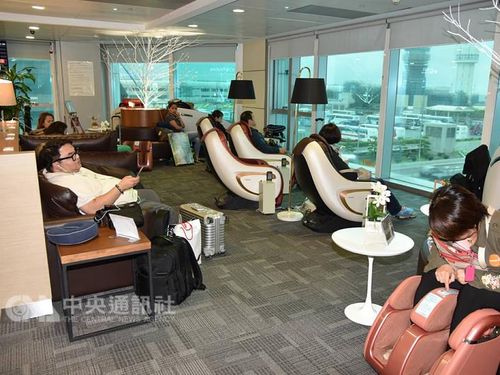 Taipei, Nov. 8 (CNA) Taiwan Taoyuan International Airport has been listed this year at No. 6 among the best airports in Asia for sleeping, in an annual internet survey conducted by a Canada-based travel website.
On the Guide to Sleeping in Airports website, travelers rated their overall experience based on factors such as services, facilities, comfort, food options, sleepability and cleanliness.
In a summary of the travelers' comments, the 2017 survey said that each gate in the Taoyuan airport has a different theme showcasing various aspects of Taiwanese culture. Waiting passengers can even experience the culture by taking a calligraphy lesson, according to the survey.
The comfortable rest zone, libraries, reclining chairs, fast and free Wi-Fi, clean environment and friendly staff are also some of the reasons why travelers have praised Taiwan's main international airport, which ranked 6th in Asia in terms of sleepability, the survey indicated.
Topping the list in that category was Singapore's Changyi Airport, followed by South Korea's Incheon Airport, Tokyo Haneda Airport in Japan, Hong Kong International Airport and Japan's Narita International Airport, in that order.