Mercury expected to fall in greater Taipei; rain warnings issued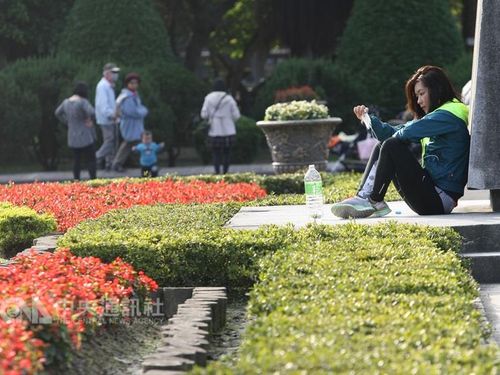 Taipei, Sept. 29 (CNA) Daytime temperatures in the greater Taipei area are likely to fall to about 30 degrees Celsius on Friday, while extremely heavy rain can be expected in parts of northern Taiwan, according to the Central Weather Bureau (CWB).
With the arrival of northeasterly winds, highs in northern Taiwan will be 3-6 degrees lower than the previous day, dropping to 29-30 degrees in Yilan and Hualien, the bureau said.
In the rest of Taiwan, however, daytime temperatures of 33-34 degrees will prevail Friday, but the mercury will drop to 24-26 degrees at night, which is a typical weather pattern in autumn, the CWB said.
Meanwhile, the weather bureau issued an "extremely heavy rain" warning for New Taipei, Keelung and Yilan on Friday, and a "heavy rain" warning for Taipei, saying that a strong convective cloud system was affecting those areas. Residents of mountainous areas, in particular, should exercise caution when going outdoors, the CWB said.
Regarding air quality, it is expected to be "unhealthy for sensitive groups" in central and southern Taiwan on Friday, and good to moderate in the rest of the country, according to the Environmental Protection Agency (EPA).
Further details are available on the EPA website at https://taqm.epa.gov.tw/taqm/en/AqiMap.aspx.