Sea warning for Typhoon Talim expected to be lifted Thursday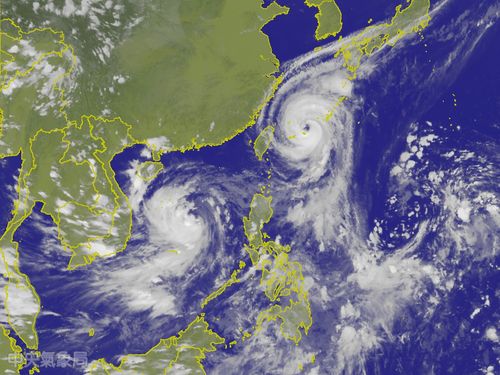 Taipei, Sept. 13 (CNA) A sea warning for Typhoon Talim is expected to be lifted Thursday evening, after it moves toward Japan, according to the Central Weather Bureau (CWB).
As of 5 p.m. Wednesday, the typhoon was located about 410 kilometers east of Taipei, moving in a north-northwestly direction at 12 kilometer per hour, CWB data showed.
It is packing maximum sustained winds of 144 kph and gusts of 180 kph, according to the bureau.
The bureau said earlier Wednesday that it is unlikely a land warning will be issued for the typhoon as the storm's path has shifted northwards.
However, the outer rim of Talim could still bring heavy rain to northern parts of Taiwan, with the impact to reach its peak early Thursday before it moves toward Japan, the bureau added.
Meanwhile, a tropical depression in the South China Sea has strengthened into this year's 19th tropical storm, named Doksuri, and will move in the direction of China's Hainan Island, but is unlikely to impact Taiwan, according to the CWB.