Typhoon Noru forecast to cause swells along Taiwan's coastline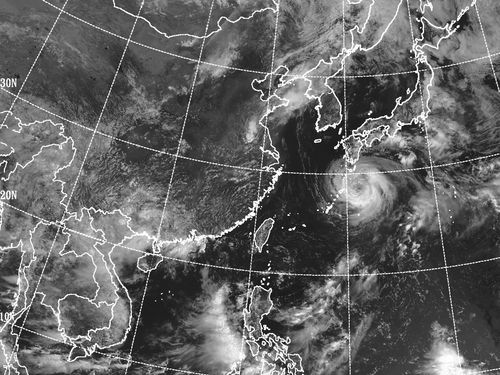 Taipei, Aug. 4 (CNA) Residents in coastal areas of northern and eastern Taiwan and the Hengchun Peninsula should watch out for high seas caused by Typhoon Noru, which is currently located south of Japan, the Central Weather Bureau (CWB) warned Friday.
The typhoon is forecast to hit Japan, sweeping through Kyushu, Shikoku and Honshu islands on Sunday and Monday, the bureau said, urging people planning to travel to Japan in the next few days to pay attention to the typhoon warnings.
Tropical Storm Nalgae, meanwhile, is more than 4,000 kilometers away from Taiwan and does not pose an immediate threat, according to the CWB.
The weather throughout most of Taiwan will remain hot and sunny Friday, with daytime highs of 33 to 35 degrees Celsius, CWB data shows.
There are high chances of afternoon thundershowers in mountainous areas and nearby flatlands, according to the forecast.