Taiwan issues land, sea warnings for Typhoon Meranti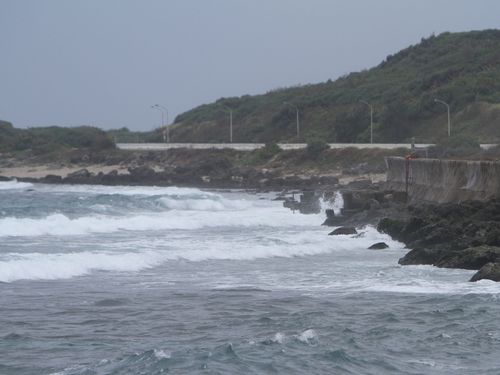 Taipei, Sept. 13 (CNA) The Central Weather Bureau (CWB) issued its first land warning for Typhoon Meranti Tuesday morning, following a sea warning late Monday as the storm was expected to sweep past the southern part of Taiwan Wednesday through Thursday.
Residents in Pingtung and Taitung as well as the outlying Orchid Island and Green Island are advised to be on alert for strong wind and heavy rain, the bureau said.
Also, ships operating in waters southeast and northeast of Taiwan, the Bashi Channel, the Taiwan Strait and waters near the Pratas Islands should take precautions against high waves, it added.
As of 8 a.m. Tuesday, Meranti was located 540 kilometers east-southeast of Eluanbi, the southernmost tip of Taiwan, moving at a speed of 22 kilometers per hour in a west-northwesterly direction toward Taiwan, the bureau's data showed.
With a radius of 200 kilometers, the typhoon was carrying maximum sustained winds of 209 kph, with gusts of up to 263 kph, according to the CWB.
The bureau predicted that Meranti will have the strongest impact on Taiwan on Wednesday and Thursday.
Wu Der-rong (吳德榮), a meteorologist and adjunct associate professor of atmospheric sciences at National Central University, described Meranti as "the strongest typhoon on earth this year."
He said data from the U.S. military shows that Meranti is even stronger than Typhoon Nepartak that hit Taiwan in July, although data from Taiwan and Japan both indicate that Meranti is similar to Nepartak in intensity.
(By Wang Shu-fen, Chen Wei-ting and Y.F. Low)ENDITEM/ke
For latest flight information around Taiwan:●Taipei Songshan Airport (Airport code: TSA, for domestic services and flights to Tokyo Haneda, Seoul Kimpo and several Chinese cities)
●Taiwan Taoyuan International Airport (TPE, for most international flights)
●Taichung airport (RMQ, domestic flights and services to Hong Kong, China, and regional destinations in Asia)
●Kaohsiung International Airport (KHH, for both international and domestic services)