Reactor shut down after fire at 3rd nuclear power plant (update)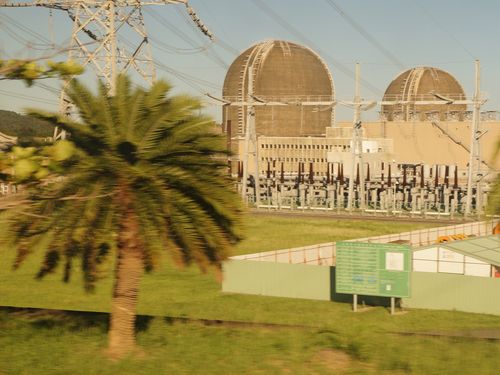 Taipei, April 27 (CNA) One of the two reactors at Taiwan's third nuclear power plant was shut down early Monday after a fire broke out in the plant's non-nuclear zone, Taiwan Power Company (Taipower) said.
There was no evacuation and no danger of radioactive contamination, a spokesman for the state-owned power company said.
The nuclear power plant is located in Pingtung County, southern Taiwan.
The fire, which involved an outdoor transformer, was extinguished within 17 minutes after it broke out at 00:15 a.m., said Lin Te-fu (林德福).
It is not immediately known when the reactor will be reactivated but Taipower has estimated that the repair work on the transformer will take two weeks.
The outdoor auxiliary step-down transformer, which converts 345-KV electric current into 161-KV current, is used to provide electricity for the operation of the nuclear plant itself, Taipower said.
There are other power supplies, including three emergency diesel generators, so there will be no break in the electricity supply needed to cool the reactor, the company said.
Due mainly to the shutdown of the reactor, Taiwan's electricity reserve margin dropped to 5.93 percent Monday, the company said.
On Monday, the net energy generation of the three operating nuclear power plants was 25.57 million kilowatts, accounting for 9.9 percent of Taipower's total energy generation.
At present, only three of the six nuclear reactors at the three nuclear power plants are in operation.
The No. 1 reactor at the first nuclear power plant has been out of service since Dec. 28 due to a component failure, while the No. 1 reactor at the second nuclear power plant has been shut down since April 24 for routine maintenance.