Regulator to set up pharmaceutical ingredient recording system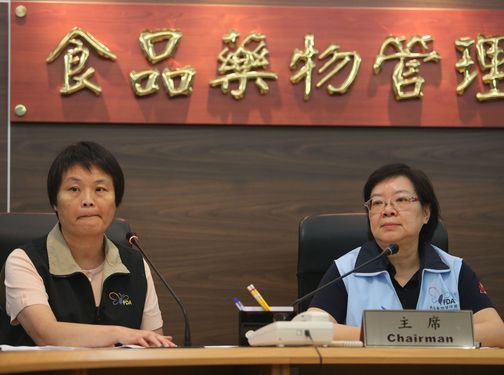 Taipei, April 20 (CNA) A system for recording pharmaceutical raw materials will be put online in which manufacturers will be obliged to record their ingredients in the second half of this year before the system is officially launched next year, Taiwan's Food and Drug Administration (FDA) said Monday.
The FDA made the announcement after industrial-grade and food-grade instead of pharmaceutical-grade calcium carbonate and magnesium carbonate were recently found to be in use as major ingredients in pharmaceutical products.
According to inspections by the FDA earlier this month, 32 out of 75 licensed pharmaceutical companies were found to be using food-grade instead of pharmaceutical-grade ingredients in their products, leading to a directive to pull 46 types of pharmaceutical product from store shelves.
Asked by legislators during a legislative session whether the FDA will continue to carry out inspections on whether active pharmaceutical ingredients (APIs) are used in pharmaceutical products and how to detect and manage the situation, FDA Director-General Chiang Yu-mei (姜郁美) said the FDA will continue its inspections.
Meanwhile, Minister of Health and Welfare Chiang Been-huang (蔣丙煌) said the FDA has been focusing more of its efforts on monitoring medicines with high efficacy, such as antibiotics, and in the future, will strengthen its managment of less commonly prescribed medicines and encourage self-management by pharmaceutical companies.
Also, the FDA's division of medicinal products director, Liu Li-ling (劉麗玲), said that in the future, pharmaceutical companies will be required to record the APIs they use to make final drug products from July 1. Compliance with these rules will be mandatory from Jan. 1, 2016, when the recording system officially takes effect, Liu added.
In addition, the FDA will set up a big data cloud-based system for recording information such as APIs, pharmaceutical importers and pharmaceutical manufacturers to ensure that products are consistently produced and controlled according to strict quality standards. It will also strengthen the management and monitoring of its information systems, according to Chiang.
(By Lung Pei-ning and Evelyn Kao)ENDITEM/J