Taiwan reporting needs depth, not speculation: U.S. scholar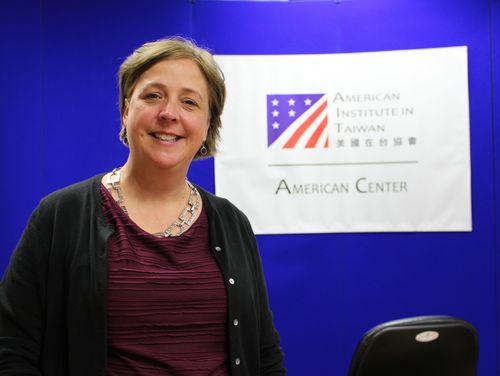 Taipei, Oct. 17 (CNA) As the latest food safety problems grip the attention of Taiwan's media, a visiting U.S. journalism expert cautioned that media speculation on "things we don't know" only increases worry and is against the public interest.
"People as they are trying to assess the level of risk from, say contaminated food... the more afraid they are, the worse they become at assessing that risk," said Kathleen Bartzen Culver, assistant professor and associate director of the Center for Journalism Ethics at the University of Wisconsin-Madison.
"If Taiwan media are increasing fear and uncertainty, that ultimately works against the public interest," she told CNA when asked about the ethics of reporting food scares. "So I think it's very important to be responsible in that coverage, to take time to cover it right."
Culver, currently on her first visit to Taiwan, said she has read some of the coverage in local English-language media and heard about some Chinese-language reports, leading her with a sense that some reporters are guessing "about whether things are safe."
"It's important to report what we know as we know it, but not to guess at what we don't know, because that ultimately increases fear," she said.
Her visit to Taiwan coincides with the latest escalation in anxieties over problematic oil, including the revelation last month of cooking oil made from recycled kitchen waste and industrial grease in food products and the newest development last week that animal feed oil has also been used.
She said that her meetings in Taiwan have given her the impression that there is a need for more depth and stories reporting on public interest matters and less of a focus on breaking news and scandals, though she stressed that she is not an expert on Taiwanese media.
In the case of food scares, for example, there should be reporting on what has to be done to prevent similar incidents from happening again and information that will help readers understand whether the food is safe, she said.
"I would encourage Taiwan media to serve the people with that kind of depth reporting that they seek," she said.
Culver has met with local journalists, scholars and university students to discuss journalism in the digital age since she arrived Monday.
Sponsored by the American Institute in Taiwan, Culver came to Taiwan to conduct workshops, talks, and professional exchanges on media issues through Saturday.
(By Elaine Hou)ENDITEM/WH