Vietnam tourism authority asks Taiwanese to keep visiting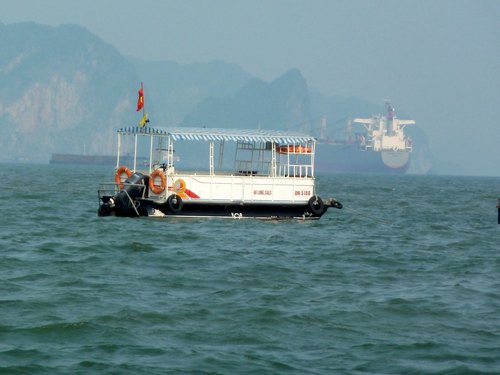 Taipei, May 15 (CNA) The chairman of the Vietnam National Administration of Tourism (VNAT) has sent Taiwan's Tourism Bureau a letter asking it to encourage Taiwanese tourists to keep visiting the country, the bureau said Thursday, as anti-Chinese riots continued there for a third day.
In the letter dated May 14, VNAT Chairman Nguyen Van Tuan asked Tourism Bureau Director-General David Hsieh to "inform Taiwanese businesses and tourists to be assured and to continue organizing tours to Vietnam."
It is unfortunate that Vietnamese protesters in the country's Binh Duong Province turned violent against Chinese and Taiwanese businesses May 13, and the Vietnamese government has been seeking a solution, he said.
"We are very sorry about this incident," he went on, while pointing out the unrest is occurring at a number of factories located in industrial zones that are far from tourist attractions.
Taiwan issued a yellow travel alert the previous day for Ho Chi Minh City and an orange alert for two provinces in northern suburban areas of the largest city in southern Vietnam.
The Ministry of Foreign Affairs (MOFA) issued the orange travel alert for Binh Duong and Dong Nai provinces, urging citizens to take precautions and avoid unnecessary travel to the two areas.
Under the MOFA's four-color travel alert system, orange is the second-highest alert after red, with yellow and gray the two lower levels.
All the approximately 850 Taiwanese tourists currently in Vietnam had been reported safe as of press time, the Tourism Bureau said.
(By Lee Hsin-Yin)ENDITEM/J
Update:●May 15: Taiwan rejects Vietnam tourism authority's apology
Related stories:●May 15: Situation in Vietnam has improved: foreign minister●May 14: Ethnic Vietnamese in Taiwan hope good relations will continue●May 14: Taiwan issues travel alerts for Ho Chi Minh City, suburban provinces
(Click here for developments related to the anti-China protest-turned-riot in Vietnam.)