Dozens hospitalized as police remove protesters from Executuve Yuan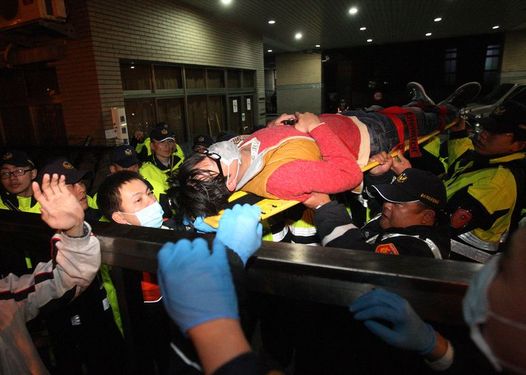 Taipei, March 24 (CNA) Three dozen people received medical help at three hospitals near the Executive Yuan, where the police continued to disperse demonstrators in the early hours of Monday morning.
The injured and those feeling sick who were sent to National Taiwan University Hospital and two area hospitals overnight include students, other protesters and police officers.
A reporter had to undergo surgery for a broken finger.
Two of the 10 people hospitalized at Taipei City Hospital Zhongxing Branch were discharged after treatment, as were four of six sent to Mackay Memorial Hospital.
The police began around midnight to disperse the crowd that had gathered outside the Executive Yuan compound to protest an agreement Taiwan signed with China last June on the liberalization of the service trade industry.
The agreement has yet to take effect pending a review by Taiwan's legislature.
(Click here for the latest on the ongoing protest and developments since the Legislature occupation starting March 18.)