Taiwan bags 28 golds at international invention expo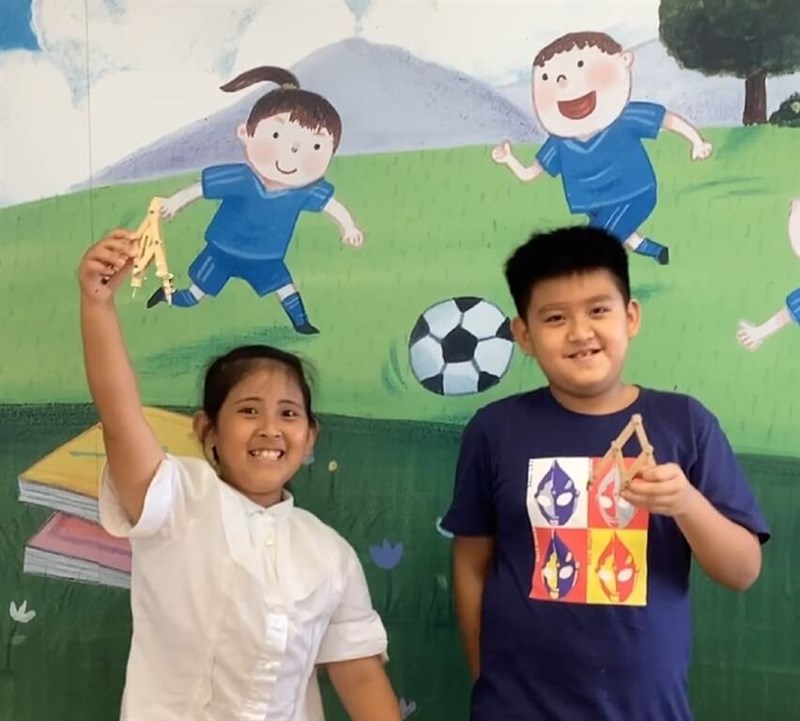 Taipei, Sept. 11 (CNA) Taiwan has won numerous accolades at an international invention expo, held at the Southern Utah University (SUU) in the United States last week.
In a statement released Sunday, Chinese Innovation and Invention Society chairman Wu Chih-yao (吳智堯) announced Taiwan won 28 gold, 13 silver and five bronze medals at the 2023 All-American DAVINCI International Innovation and Invention Expo, as well as two special awards.
Wu said the first of the two inventions awarded the special accolade was one team's new take on the traditional compass, which has two adjustable legs and a fixed leg in the center, instead of one fixed and one adjustable that is commonly used.
The compass was designed by two third-graders from Taitung County's Fengli Elementary School, Lin Hsi-ai (林析愛) and Chang En-kai (張恩凱), who said they wanted to alter the traditional drawing tool because their version helped them draw better circles.
The two young students created their invention under the guidance of science club mentor Liang Hui-chi (梁慧琦). As well as the special award, they also won a gold medal and a special youth recognition award.
The other special accolade was given to a virtual reality training module designed by a National Kaohsiung University of Science and Technology (NKUST) research team that teaches ship crew members how to deal with fire on a vessel at sea.
NKUST also played a key role in bringing another gold medal invention to life, an anti-toppling ladder, Wu said, adding that it was designed by construction professional Shih Cheng-yi (施昌邑), and brought to reality by an NKUST engineering team.
Wu also added that the creation was made possible as a result of the Taiwanese innovation and invention society connecting the university engineering team with the designer.
The expo was held virtually this year with contestants showcasing their inventions on an A1-sized poster -- 59.4 cm by 84.1 cm -- using graphics and written descriptions.
The posters were then displayed at SUU, which helped organize the event, along with the American Innovation and Invention Institute alongside the International Alliance of Innovation and Invention Associations.
SUU's Associate Vice President for International Affairs Stephen Allen said this year's expo, the fourth of its kind, was held on Sept. 6-7 and attracted 187 participants from 15 countries across the globe.
Allen added that next year's fifth edition of the event will welcome in-person attendance.