HTC teams up with U.S. wireless firm to provide 5G solutions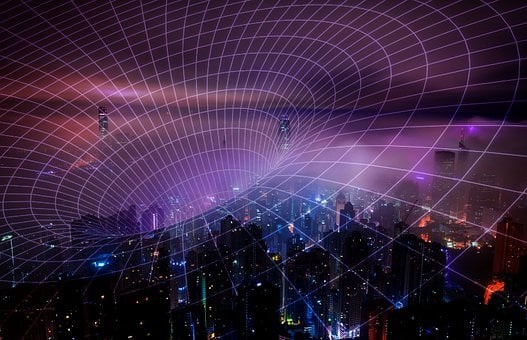 Taipei, April 8 (CNA) Taiwan-based smartphone brand HTC Corp. has signed a memorandum of understanding (MOU) with DeepSig Inc., an American wireless communications and artificial intelligence company, to team up on 5G solutions and smart manufacturing and smart city development.
In a statement Thursday, HTC said its 5G Radio Access Network (RAN) subsidiary HTC G Reigns will work with DeepSig to use DeepSig's OmniPHY 5G software in HTC G Reigns' private mobile networks and boost AI-driven Virtual Radio Access Network (vRAN) tie-ups.
The MOU signing was witnessed by the American Institute in Taiwan, the National Telecommunications and Information Administration (NTIA) under the U.S. Department of Commerce, the U.S.-based Open RAN Policy Coalition, and Taiwan's Industrial Development Bureau, HTC said.
"HTC G Reigns' customized private 5G network solutions continue to deliver high value to our customers," HTC G Reigns general manager Adrian Tung (童子勳) said in the statement.
"We are committed to bringing advanced, O-RAN-compliant wireless technology to market, and look forward to partnering with DeepSig on optimizing their AI software into our 5G private network offerings for low-latency use cases, IOT (Internet of Things) and smart city technologies."
In recent years, HTC has intensified its efforts to develop 5G technologies for commercial use by applying its virtual reality technologies to manufacturing and pushing for 5G-VR technologies as a foundation of digitalization for enterprises.
HTC unveiled its latest private 5G commercial product -- Reign Core S2 -- at the Mobile World Congress 2023 held in Barcelona at the end of February.
In a separate statement, HTC said it posted consolidated sales of NT$509 million (US$16.72 million) in March, up 19.72 percent from a year earlier and up 102.8 percent from a month earlier.
It was the first month HTC rang up more than NT$500 million in revenue since December 2022, when it had sales of NT$520.45 million.
Analysts said the spike in March sales largely reflected the launch of HTC's latest VR headset -- the Vive XR Elite -- which went on sale in late February and shored up its sales growth momentum in March.
According to HTC, the Vive XR Elite is the company's first headset to offer a full-color RGB passthrough camera and a hand-tracking function that enables a whole new dimension of mixed reality (MR) scenarios, making it ideal for use in the gaming, entertainment, fitness, commercial, education and production arenas.
HTC launched its first VR headset -- the HTC Vive -- in 2015, and has introduced follow-up models since then, seeking to diversify its product mix and offset the impact of its weakening position in the global smartphone market.
In the first three months of 2023, HTC's consolidated sales fell 11.67 percent from a year earlier to NT$975 million.
In 2022, HTC had a net loss of NT$3.41 billion, a bigger loss than the NT$3.07 billion loss it incurred in 2021.
Unable to fend off stiff competition in the global smartphone market, HTC has reported a loss every year since 2015 with the exception of 2018, when it turned a profit because of a one-time gain of US$1 billion from the sale of its smartphone ODM assets to Google Inc.