FEATURE
/
Taiwanese student has query answered on International Space Station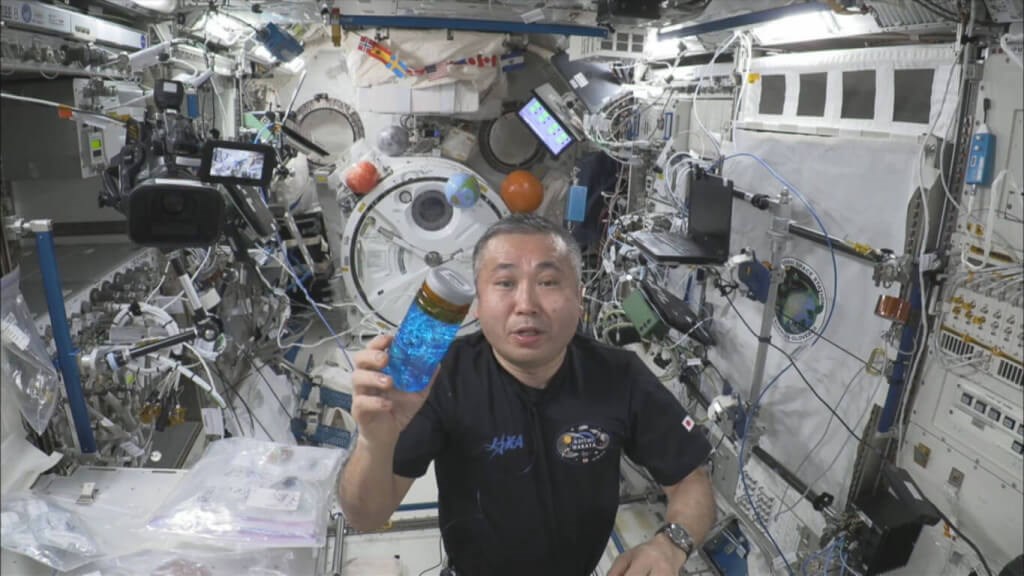 By Alyx Chang and James Lo, CNA staff reporter and writer
The question was a rather simple one: Can water form a vortex without the pull of gravity?
But for 20-year-old Taiwanese student Tsai Jr-chiun (蔡志群), a sophomore at National Central University (NCU) studying space science and engineering, it may have been life-changing.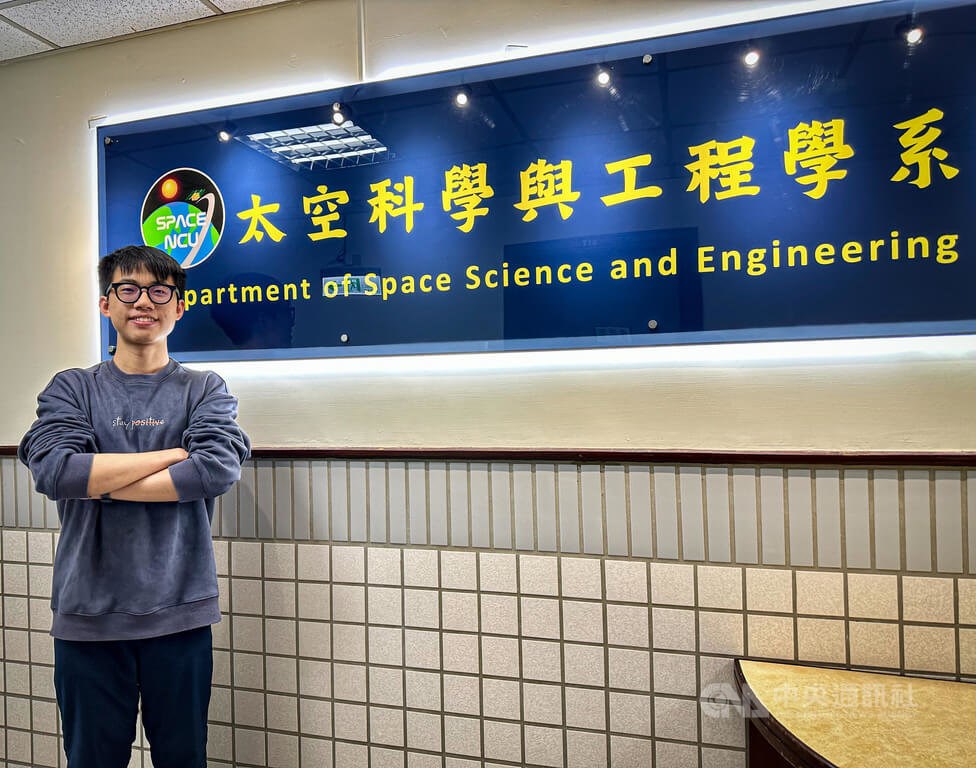 Tsai submitted the question early last year to the Japan Aerospace Exploration Agency (JAXA) in response to the agency's "Asian Try Zero-G 2022" program that asked for people to submit zero gravity-related ideas to be tested out in the International Space Station (ISS).
He thought nothing would come of it, only to be surprised in June when his question was one of six accepted from 201 submitted.
Tsai then found himself involved in a series of video conferences with JAXA to discuss the specifics and parameters of his "out-of-this-world" experiment.
He was ready to head to Japan to see his question tested in space on a big screen at JAXA's Tsukuba Space Center in late 2022, but the visit was postponed because of a COVID-19 outbreak in Japan at the time.
Fast forward to Jan. 17, 2023.
Japanese astronaut Koichi Wakata is in the Japanese Experiment Module in the ISS holding what looks like a mini cylindrical lava lamp while Tsai looks on from a cubicle straight out of a mission control room scene from space movies such as "Apollo 13" and "Armageddon."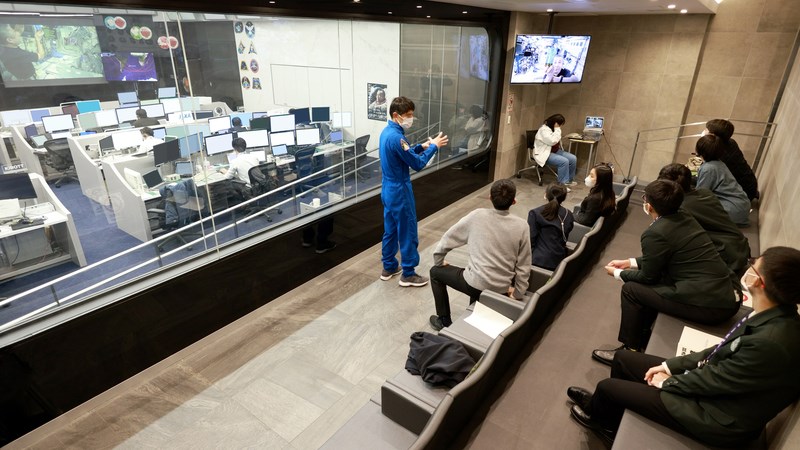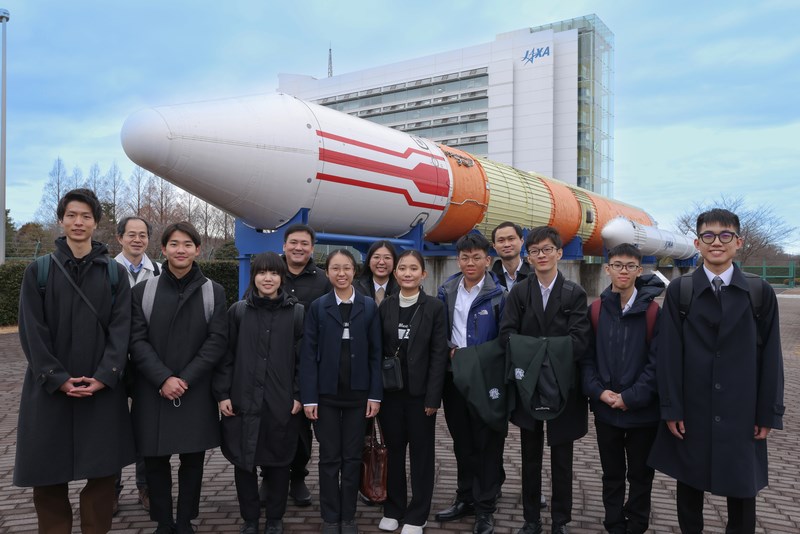 "This experiment...was proposed by a student from Taiwan," Wakata says from 400 kilometers away in space. "I will rotate a bottle, this bottle, half filled with water. Let's see if I can make a vortex and observe its behavior."
For the next few minutes, the spaceman spins the bottle containing a visually thick and blue liquid (the water was dyed blue to make it easier to see) in various ways as Tsai looks on, eager to see if his predictions for the experiment pan out.
Testing the theory
In the proposal Tsai submitted, he noted that with the help of gravity, a vortex can be easily generated by rotating water in a bottle.
Under zero-gravity conditions in space, however, Tsai expected the water to move to either end of the cylinder with the middle hollow, and he ended up being right.
Wakata at first slowly rotated the cannister while holding it vertically and then spun it quickly while holding it horizontally.
"Looks like there's a big bubble in the middle (of the bottle), and you can see small bubbles on both sides," Wakata said as he displayed the bottle, which resembled a canister of biohazard mutant goo from the popular "Ninja Turtles" franchise.
Speaking with CNA, Tsai explained that in a microgravity environment, only centrifugal forces are present, forcing the water to stick to the sides of the bottle.
Science and English?
On why he entered his idea, the space engineering student told CNA that his proposal was inspired by a project related to vortexes that he designed for a science fair in high school, but language also played a factor.
Tsai said he was first made aware of the JAXA program while attending a lecture by Taiwan Space Agency (TASA) engineer Lin Hsin-chia (林信嘉).
According to Tsai, Lin made clear that any interested candidates would have to submit their proposals written comprehensibly in English, just the incentive Tsai needed to give the JAXA idea a try.
"I had just finished my calculus exam and wanted to practice writing English essays," Tsai said.
Though Tsai could not go to Japan in 2022, he was able to go to Vietnam in November with a TASA group to the Asia-Pacific Regional Space Agency Forum.
In Vietnam, Tsai met Loren Chang (張起維) a professor in NCU's space engineering department, who agreed to let the college sophomore join his graduate-level program on satellites.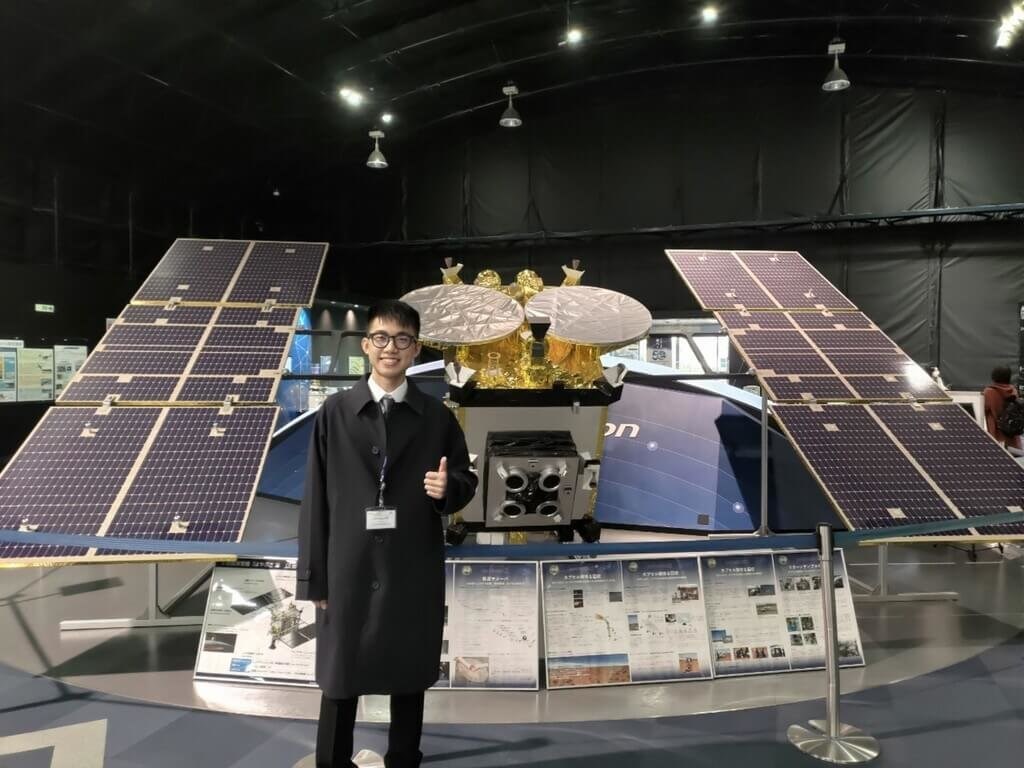 Lady luck further shone upon him when JAXA cleared the way for his trip to Japan in January, granting Tsai the freedom to use his English in two different countries in a short period of time.
"The last six months were definitely the most rewarding half-a-year in my life," he said.
Tsai said he has always been fascinated by space science since middle school when he learned from "Scientific American" about Cassini-Huygens, a space probe sent to study Saturn by NASA, the Italian Space Agency and the European Space Agency.
While many space science engineering majors in Taiwan tend to switch fields after they graduate, Tsai said he is hoping to receive scholarships to study in overseas Ph.D. programs to further his study of satellites.
"Boundaries cannot be observed from space," Tsai said. "Entering this field, it feels like walking at the forefront of humanity, something that is very exciting just thinking about it."
Enditem/ls
View All