Museum issues searchable map for New Year's sunrise, sunset times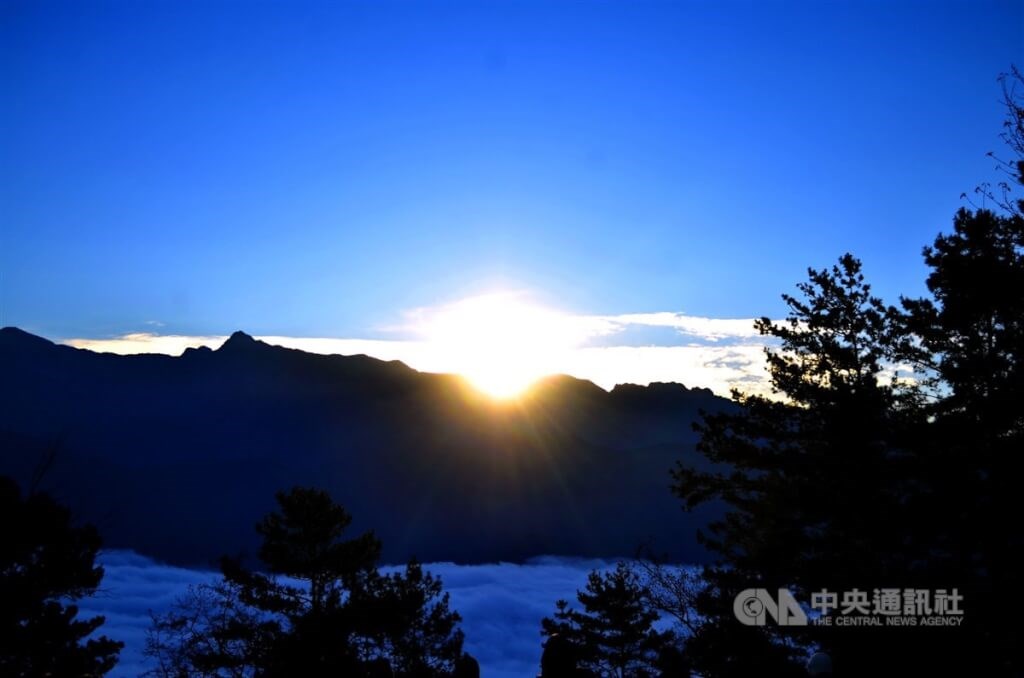 Taipei, Dec. 6 (CNA) The Taipei Astronomical Museum has unveiled an interactive online map that allows users to find the sunrise and sunset times in locations around the world, including Taiwan, on New Year's Day.
Users only have to pinpoint a spot on the map to find out the exact time the sun will rise and set there on Jan. 1, 2023, the museum said, explaining that the times vary based on latitude, longitude and altitude.
In general, the higher the location, the earlier the sunrise can be seen. For example, the sunrise occurs 90 seconds earlier at an elevation of 100 meters above sea level than on a low-lying plain, and 6.5 minutes earlier at 1,000 meters, according to the museum.
The best location in Taiwan to get the earliest glimpse of the rising sun on Jan. 1, 2023 will be Po Nan Shan (柏南山) in Hualien County, the museum said.
There, the "civil dawn" -- when the sun is six degrees below the horizon and one can see both the horizon and the landscape clearly -- will break at 6:03 a.m., and the sun will rise at 6:28 a.m., the museum said.
Among low-lying areas, Sanxiantai in Taitung County will be the earliest, with dawn at 6:10 a.m. and the sunrise at 6:34 a.m., according to the museum.
Meanwhile, the last sunset of 2022 on Taiwan proper will be at 5:31 p.m. on the summit of Beidawu Mountain in Pingtung County, while the latest in a low-lying area will be at 5:26 p.m. in Sizihwan, Kaohsiung, the museum said.