Taiwan students share views on sustainability at APEC workshop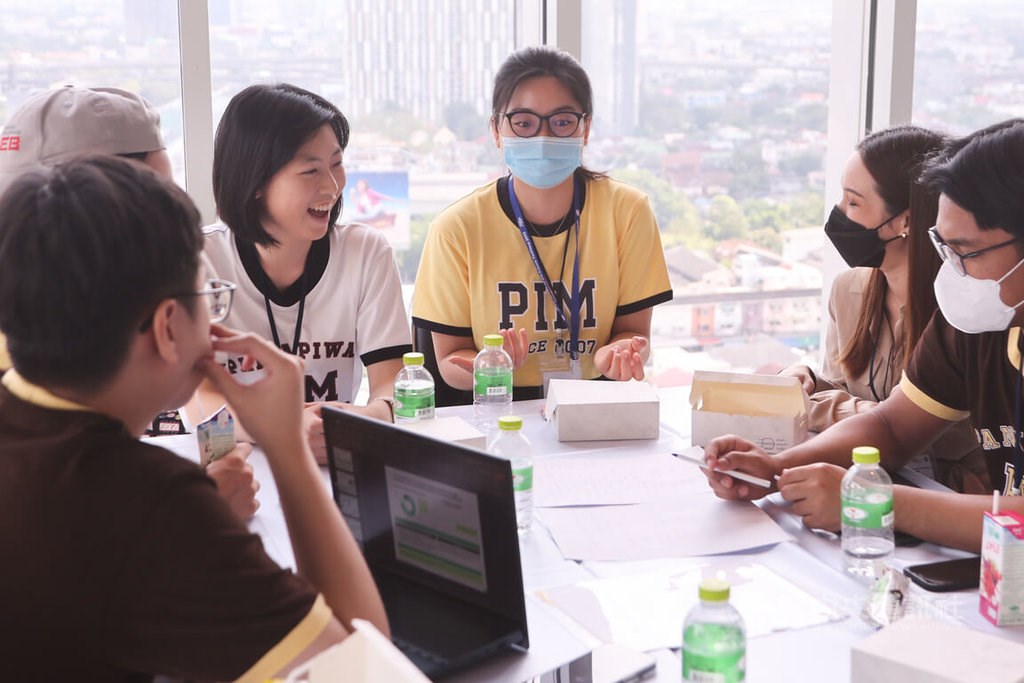 Bangkok, Nov. 16 (CNA) Six Taiwanese student delegates participating in a "Voices of the Future" program on the sidelines of an Asia-Pacific Economic Cooperation (APEC) forum in Thailand said Wednesday they learned a lot by exchanging views on sustainability with their peers from other countries.
The students, aged between 18-30, said the Nov. 12-19 youth workshop allowed them to join with around 100 representatives from around the world to brainstorm on the theme of "making APEC open to all opportunities, connect in all dimensions, and balanced in all aspects."
As the region aims for an inclusive and sustainable recovery following the COVID-19 pandemic, the students said they also shared Taiwan's experience in pandemic control and development of digital economy.
The students also said that they contributed to a joint declaration presented by workshop participants to Thai Prime Minister Prayut Chan-o-cha, expressing their concerns and vision for the future.
Delegate Chen Kang-ni (陳慷妮), a National Chengchi University graduate student studying international affairs, told CNA she was most impressed with discussions on environmental issues -- which ranged from air pollution, food waste to overpackaging.
Chen also said the program, established in 1998, helped her to better grasp Taiwan's international situation and the challenges it faces, pointing out that the event offers good opportunities to "network with next-generation leaders."
Morris Chang (張忠謀), founder of the world's largest contract chipmaker Taiwan Semiconductor Manufacturing Co., will represent Taiwan at the APEC Economic Leaders' Meeting from Nov. 18-19.