Taiwan, U.S. biotech firms to start talks on cooperation: Economics ministry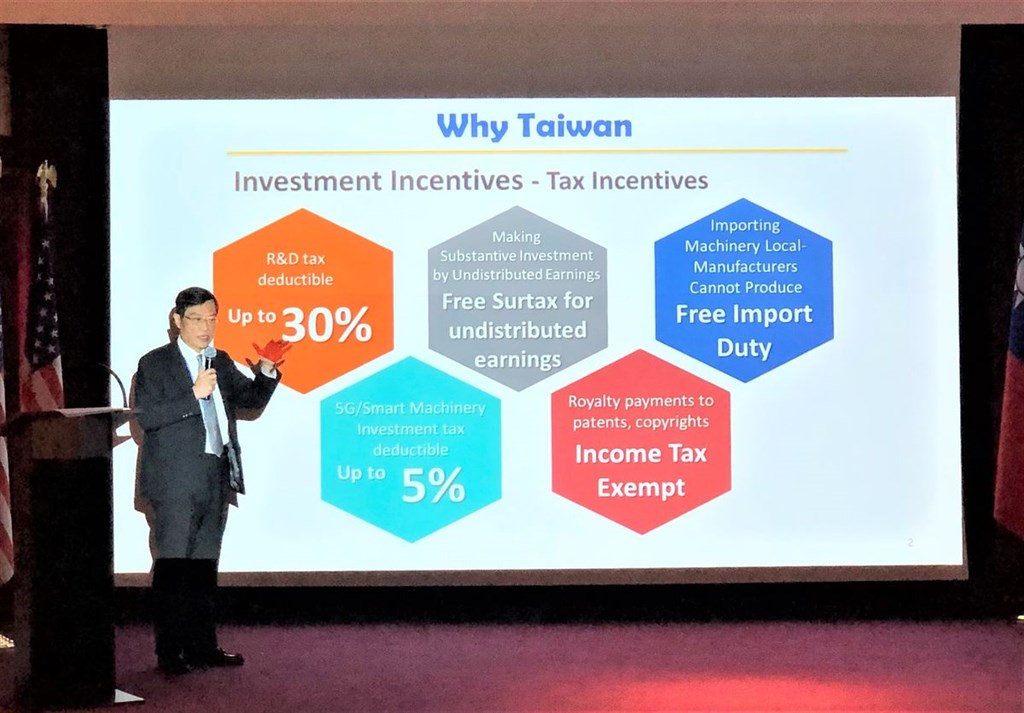 Taipei, Sept. 20 (CNA) A recent visit to the United States by a Taiwanese delegation has opened the door to dialogue on cooperation between biotech companies on both sides, Taiwan's Ministry of Economic Affairs (MOEA) said Tuesday.
During the trip Sept. 11-17, the delegation, led by Deputy Economics Minister Chen Chern-chyi (陳正祺), visited five prominent American companies to solicit investments in Taiwan, the ministry said in a press release.
Those visits created an opportunity for the potential start of discussions between biotech companies in the U.S. and Taiwan on investments, under the contract development and manufacturing organization (CDMO) model, the ministry said.
Under that model, pharmaceutical companies partner with others in the industry that are categorized as CDMOs, to outsource drug development and manufacturing.
According to the MOEA, the potential cooperation between the Taiwanese and American pharmaceutical companies may include the development and production of medical consumables and minimally invasive surgical instruments.
The ministry, however, did not say when the discussions are expected to start or which American biotech companies will be involved.
One of the Taiwanese delegates told CNA that two biotech firms in the U.S. had expressed interest in starting discussions with Taiwan companies, but the delegate did not name the American firms.
In the push for American investments in Taiwan, Chen's delegation also held a conference in New York, which was attended by more than 50 representatives from prominent think tanks, investment advisory companies, private equity firms, industrial associations, and other enterprises, the MOEA said.
At the conference, Peter Chow (周鉅原), a Taiwanese professor at City University of New York, called for Washington to sign a bilateral trade agreement with Taipei, while some of the American participants said the U.S. should forge closer trade and investment ties with Taiwan, according to the MOEA.
Chen and his delegation also visited SkySkopes, a geospatial data solutions company that specializes in aerial data acquisition through the use of advanced manned and unmanned aircraft equipped with cutting edge sensor solutions, the ministry said.
At that company, the delegation met with its founder and partner Matt Dunlevy, who said he hoped to visit Taiwan to hold discussions with potential business partners, the MOEA said.
Overall, the delegation's visit to the U.S. helped to inform American companies about Taiwan's industrial capability and the government's efficiency, and some of them expressed interest in working with Taiwanese firms in the semiconductor, and information and communications technology industries, the ministry said.
The ministry's statement also cited Chen as saying that Taiwan can meet the needs of the many American investors who see the country as their best business partner in the global market.