TSMC ranked as largest patent applicant in Taiwan in 2021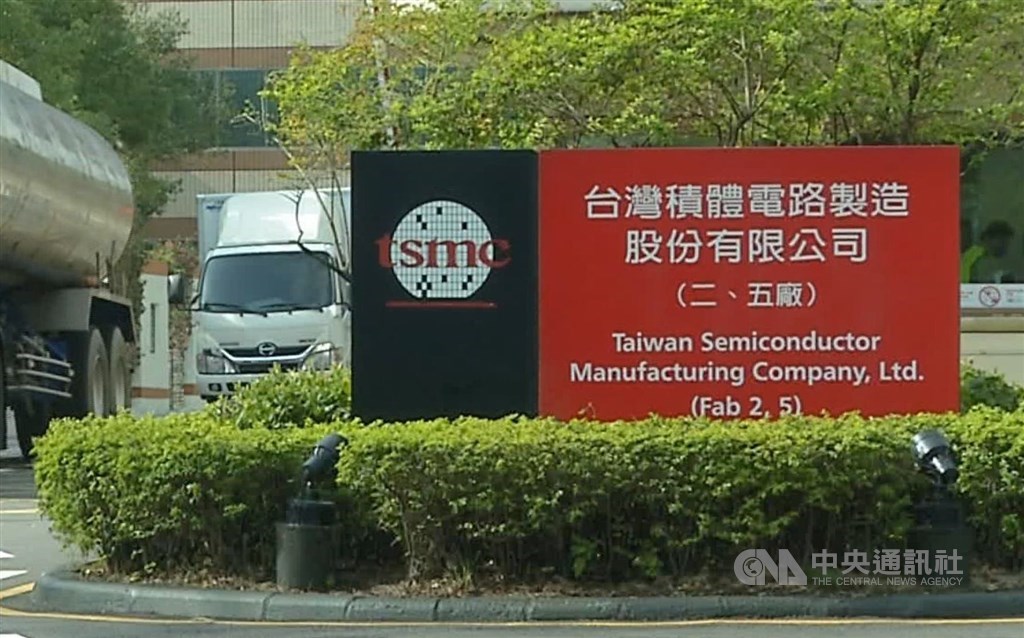 Taipei, Sept. 10 (CNA) Taiwan Semiconductor Manufacturing Co. (TSMC), the world's largest contract chipmaker, was the top patent applicant in Taiwan in 2021, according to the Intellectual Property Office.
Last year, TSMC filed a total of 1,950 patent applicants, the office said in report released earlier this week on patent applications in Taiwan and in the World Intellectual Property Organization (WIPO).
Under Taiwan law, patents are categorized into three groups - invention, utility model, and design -- with invention patents being the most important in terms of the creation of new technical ideas.
TSMC, which has more than a 50 percent share of the global pure wafer foundry business, has been keen to develop high-tech processes to cement its technology lead over its peers, and most of its patents are usually in the invention category.
Last year, the company filed the highest number of total patent applications in Taiwan, followed by U.S.-based smartphone IC designer Qualcomm Inc. with 845, American semiconductor equipment supplier Applied Materials Inc. with 758, electrical product maker Nitto Denko Corp. of Japan 529, and South Korean Samsung Electronics Co. 510.
Rounding out the top 10 were Japanese semiconductor supplier Tokyo Electron Ltd. with 463 patent applications, Taiwanese flat panel maker AU Optronics Corp. (460), Tokyo-headquartered memory chip producer Kioxia Corp. (457), Taiwan's communication network IC designer Realtek Semiconductor Corp. (440), and the Taiwan government sponsored Industrial Technology Research Institute (392).
Seven of the top 10 applicants were in the semiconductor industry, which filed a total of 6,360 patents, an annual increase of almost 20 percent, followed by computing technology patent applications, which totaled 4,283, the office said, according to the report.
The total number of patent applications in 2021 also increased, rising by an annual 5.3 percent to 49,116, the highest number in seven years, the report said.
On the international front, a total of 277,500 patent applications were filed in 2021, up 0.9 percent from a year earlier, the report said, citing WIPO data.
China's telecom equipment supplier Huawei Technologies Co. was at the top of the list with 6,952 patents, followed by Qualcomm with 3,931, Samsung 3,041, South Korean tech conglomerate LG Corp. 2,885, and Japanese Mitsubishi Electric Corp. 2,673, the WIPO data showed.
Computing technology patents were the largest category among the international applications, followed by those for digital communications, and electronics and machinery equipment, the report said, noting the difference between that trend and the one in Taiwan.
Citing the WIPO data, the Intellectual Property Office said semiconductor patents accounted only for 3.2 percent of the international total, compared with a 12.9 percent in Taiwan's patent application portfolio, which was an indication of Taiwan's dominance in the global semiconductor industry.