Hon Hai to invest in XRSPACE for 'metaverse' development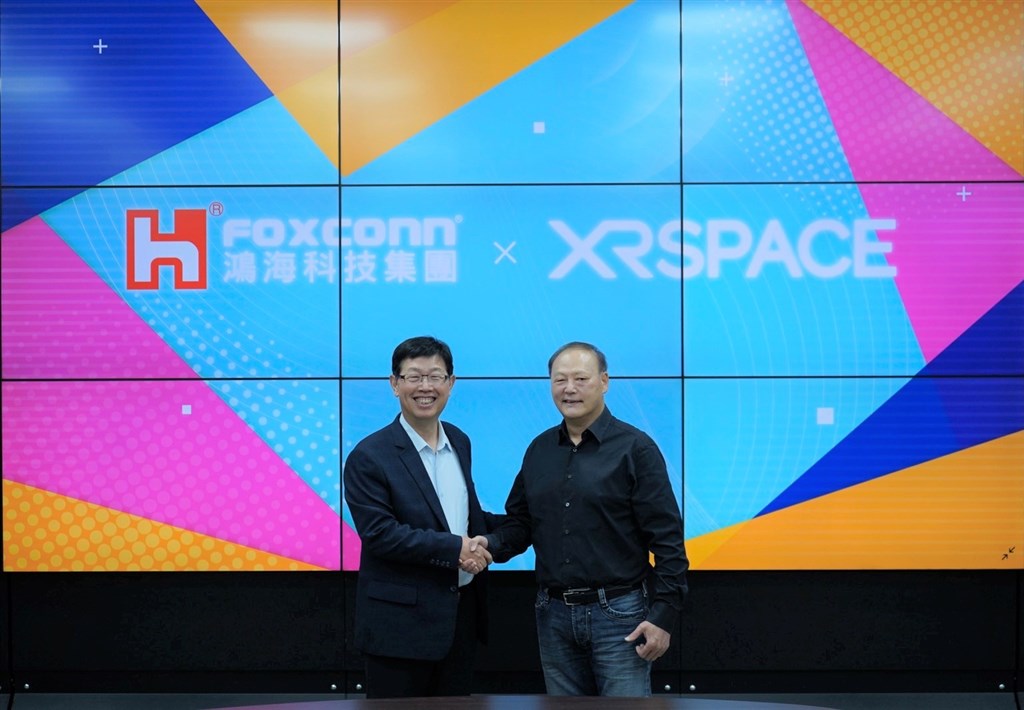 Taipei, Feb. 22 (CNA) Taiwan's manufacturing giant Hon Hai Precision Industry Co., which has been keen to transform itself beyond a pure contract electronics maker, has agreed to invest in XRSPACE, a developer of virtual and augmented reality devices, for "metaverse" development.
In a statement, iPhone assembler Hon Hai, also known as Foxconn on the global market, said it has signed a memorandum of understanding with XRSPACE to pour US$100 million into the company.
XRSPACE, founded by Peter Chou (周永明), former CEO of Taiwan-based smartphone brand HTC Corp. in 2017, has stated that it is aiming to change how people connect and interact with each other without the limitations of physical boundaries, through the development of virtual and augmented reality technologies.
Initially, Hon Hai will invest US$15 million in XRSPACE and take a stake in the company, aiming to integrate XRSPACE's technologies such as digital avatars, 3D virtual space creation, computer vision, and hand gesture and hologram tracking with Hon Hai's hardware and software.
In January, Hon Hai Chairman Liu Young-way (劉揚偉) cited the "metaverse" -- a tech industry buzzword used to hype developments around augmented and virtual reality technologies -- and electric vehicles as the "two next big things" for the company's future development.
The so-called "metaverse," a concept that has been talked up by Meta (Facebook) CEO Mark Zuckerberg since July 2021, referring to digital world where people can move between devices and communicate in a virtual environment.
In the statement, Liu said that XRSPACE had served as a pioneer in metaverse development through building a metaverse platform full of various technologies.
Liu said the two partner firms were expected to improve on technologies, including AI, critical to metaverse development.
"Foxconn's approach towards the metaverse is the same as that for electric cars -- we will provide our expertise within the framework rather than solely focusing on the end product, developing in key areas that include AR/VR, software, infrastructure, content, and applications and addressing the increasing demand for cloud services and more powerful server architecture," Liu said.
Currently, Hon Hai is the largest server supplier for data center use in the world and will no doubt seize on the opportunity to enhance its metaverse development, according to Liu.
"We are super excited for the partnership with Foxconn, this strategic partnership is not just only making our metaverse experiences better and stronger, Foxconn will also help us a lot on global market development," Chou said.
On the Hon Hai Tech Day of Oct. 18, 2021, Hon Hai said it had leveraged XRSPACES' GOXR platform for the launch of three EV prototypes by bringing the event to the metaverse.