Hon Hai exhibits EV model at Hong Kong auto show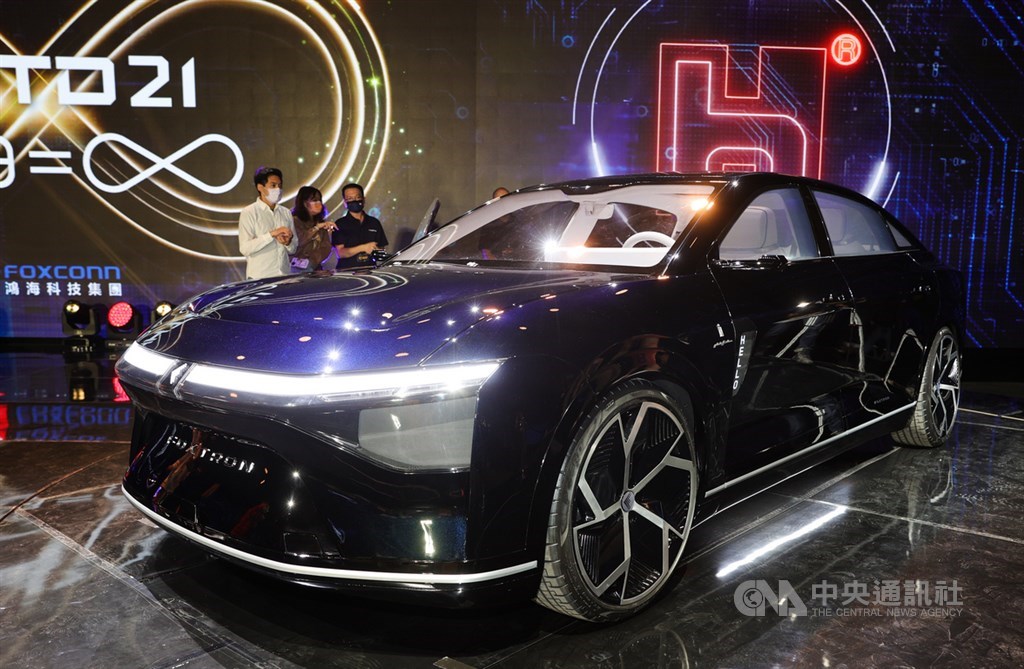 Taipei, Dec. 1 (CNA) Taiwan-based manufacturing giant Hon Hai Precision Industry Co., teaming up with Italian car designer Pininfarina, showed off its Model E electric vehicle prototype at the International MotorXpo Hong Kong on Wednesday.
The flagship Model E passenger car is one of the three EV prototypes unveiled by Hon Hai at its Tech Day event held on Oct. 18. The other two are the Model C sports utility vehicle, and the Model T electric bus.
"The Model E, first step of an important strategic collaboration that will continue for the future between Pininfarina and Hon Hai, is a technologically innovative luxury flagship sedan that can meet the needs of middle and high-end consumers," the Italian car designer said in a statement.
According to Pininfarina, the Model E delivers a power output of about 750 horsepower and achieves 0 to 100 km acceleration in just 2.8 seconds. In addition, the model has a range of 750 km, the Italian designer said.
The Hong Kong auto show opened on Wednesday and will run until Dec. 5. The Model E will be displayed in the Designer Zone of the auto show at the AsiaWorld-Expo during the five days.
According to Hon Hai, SUVs based on the Model C prototype will hit the market in 2023 at the earliest, and passenger cars based on the Model E will follow.
Hon Hai Chairman Liu Young-way (劉揚偉) said in October that he expects the EV business to generate NT$1 trillion (US$35.97 billion) in sales for the group in five years.
iPhone assembler Hon Hai has developed a "3 plus 3" initiative in a bid to expand from its contract manufacturing business into hardware and software integration in recent years. The development of EVs is central to the initiative, as is building an EV supply chain.
The "3 plus 3" initiative refers to three emerging industries -- EVs, robots, and digital healthcare -- that are being developed through the application of artificial intelligence, semiconductors, and communications technologies.