TSMC's patent applications hit new high in Q1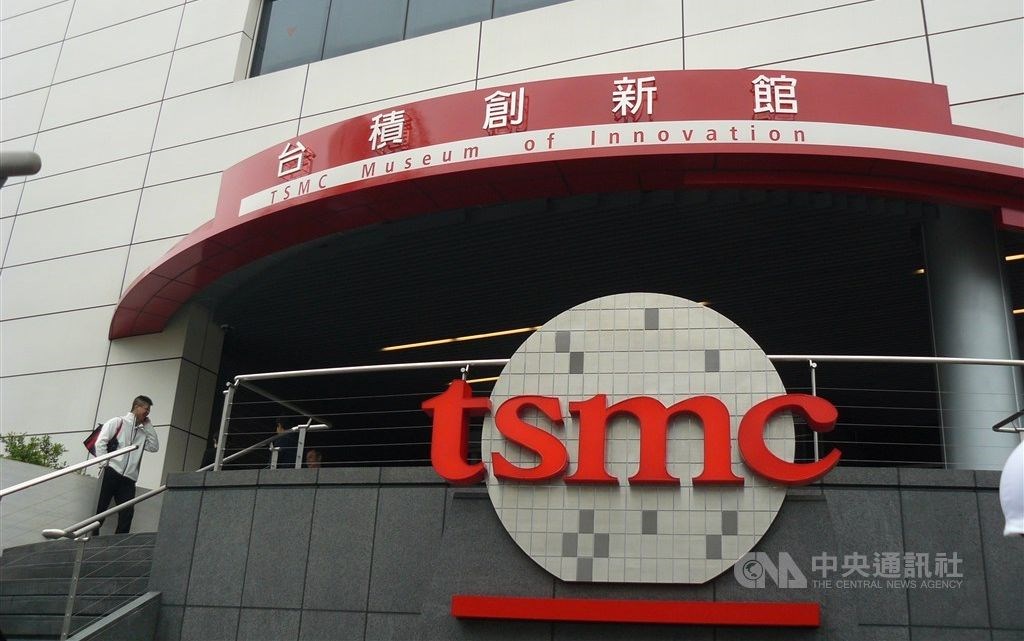 Taipei, May 1 (CNA) Taiwan Semiconductor Manufacturing Co., the world's largest contract chipmaker, filed its highest quarterly number of invention patent applications in the first three months of the year, retaining its place as the country's top patent applicant, according to the Ministry of Economic Affairs (MOEA).
In the January-March period, TSMC filed 678 invention patents, up 426 percent from a quarter earlier and registering the highest number among Taiwanese and foreign applicants for the eight straight quarter, data released earlier this week by the MOEA's Intellectual Property Office showed.
Among the foreign applicants, United States-based smartphone IC designer Qualcomm Inc. was out front, with 215 invention patent applications in the first quarter, up 46 percent from the previous quarter, the data indicated.
Under Taiwan law, patents are categorized in three groups -- invention patents, utility model patents that cover how items are used and work, and design patents. Invention patents are deemed the most important in terms of the creation of new technical ideas.
According to analysts, it was no surprise that TSMC retained its status as the top applicant for invention patents in the country, given that it holds a share of more than 50 percent in the global pure wafer foundry business and has been keen to invest in research and development to upgrade its technologies.
In the first quarter of the year, flat panel maker AU Optronics Corp. filed the second largest number of invention patent applications, totaling 121, which was a 6 percent increase from a year earlier.
AU Optronics was followed by communication network IC designer Realtek Semiconductor Corp. with 112 applications, iPhone assembler Hon Hai Precision Industry Co. (78), and the government-funded Industrial Technology Research Institute (60).
PC brand Acer Inc. and memory chipmaker Nanya Technology Corp. each filed 57 invention patent applications in the first quarter, while power management solution provider Delta Electronics Inc. and contract notebook computer maker Inventec Corp. each filed 46, and smartphone IC designer MediaTek Inc. put in 43.
Electrical product maker Nitto Denko Corp. of Japan was second among the foreign companies, with 186 applications in the first quarter, up 26 percent from a year earlier, ahead of South Korea's Samsung Electronics Co. (141), Japanese semiconductor supplier Tokyo Electron Ltd. (135), and American semiconductor equipment supplier Applied Materials Inc. (128).
The data showed that a total of 3,821 invention patent applications were filed by Taiwanese enterprises in the first quarter, up 28 percent from a year earlier, while the number of invention patent applications filed by large companies and small and medium-sized enterprises rose 31 percent and 16 percent year-on-year, respectively.
In terms of design patents, Acer ranked as the largest applicant among the local companies, filing 21 applications in the first quarter, while U.S.-based jewelry brand Harry Winston was the top foreign company with 42 filings, the data showed.
The Intellectual Property Office said Japan was the largest foreign invention and design patent applicant in Taiwan in the first quarter, filing 3,376 and 259 applications, respectively, while China was the largest foreign utility model patent applicant, with 185 filings.