CORONAVIRUS
/
Over 4,000 people enroll in Phase II trial of local COVID-19 vaccine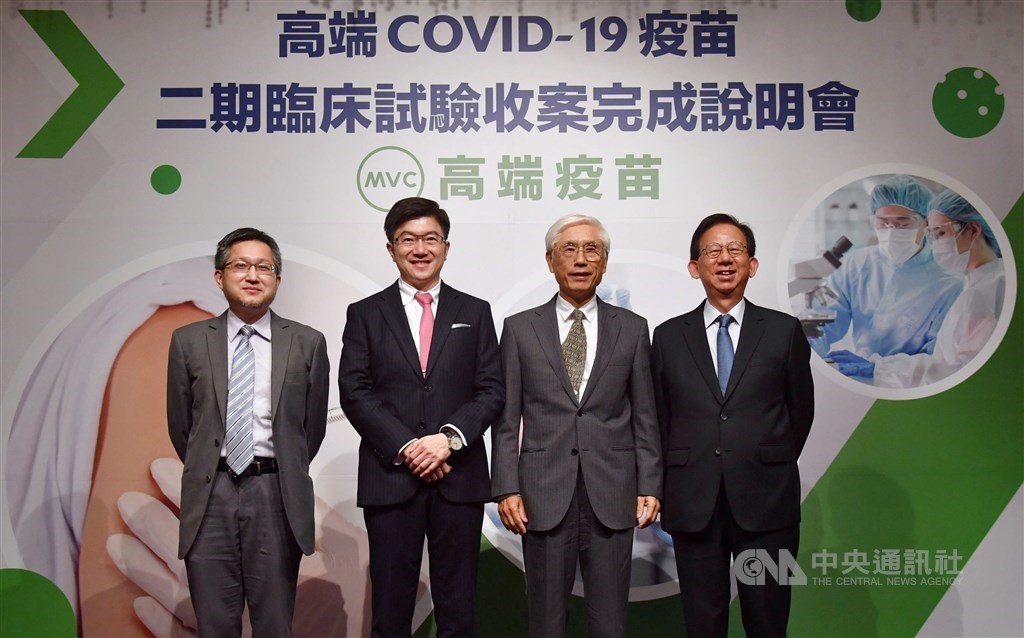 Taipei, March 30 (CNA) Over 4,000 people in Taiwan have enrolled in the second-stage clinical trial of a domestic COVID-19 vaccine, of whom around 3,700 have already received an injection, the vaccine's developer, Medigen Vaccine Biologics Corp. (MVC), announced Tuesday.
A total of 4,129 people have agreed to participate in the double-blind trial, Lin Tzou-yien (林奏延), chief convener of the clinical trial and a board member of the National Health Research Institutes, said at a press briefing.
Of the 3,752 participants who have had the jab, some have had either an actual vaccine dose while others have been given a placebo, with the ratio of those who have received a real dose versus a placebo set at 6:1, Lin said.
As the vaccine requires to be given in two doses, all of the participants will get a second jab four weeks after their initial shot, a process that is expected to end by late April, Lin said.
If all goes well, MVC plans to apply for emergency use authorization (EUA) for the vaccine in Taiwan in June, Lin went on.
According to MVC, the Food and Drug Administration told domestic companies that are developing COVID-19 vaccines that they had to enroll at least 3,500 participants in their phase two trials and that at least 700 of the participants had to be aged over 65.
Currently, 746 people aged 65 and over have received their first injection, while the 3,006 others are aged 20-64, Lin said.
It is the biggest clinical trial that has ever been held in Taiwan, with over 200 people in 11 hospitals working tirelessly to recruit the required number of participants, Lin said.
So far, no serious adverse reactions have been recorded, although there have been some reports of non-serious adverse events, Chen Cheng-yang (陳正揚), a representative of MVC, told CNA.
Asked how the company will be able to determine the effectiveness of the vaccine after only a second-stage clinical trial, Chen said that they will conduct blood tests to determine its immunogenicity.
The company is also considering conducting a third-stage trial overseas as they apply for the EUA, he added.
MVC became the first of two local companies to enter a second-stage trial for its COVID-19 vaccine, which is a recombinant protein vaccine that was jointly developed by the U.S.-based National Institutes of Health and MVC.
View All