ITRI, Synopsys announce joint AI chip design lab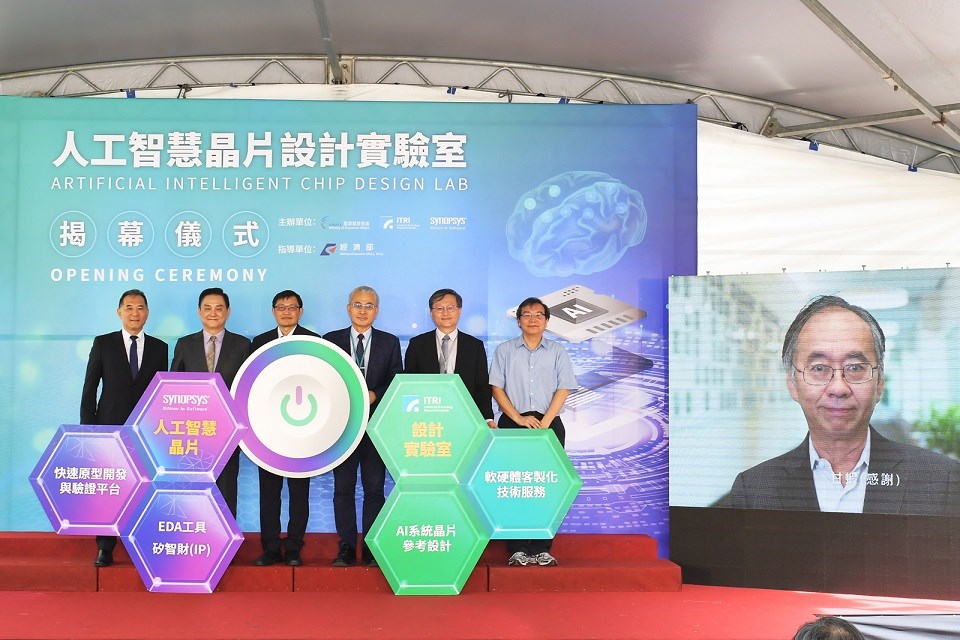 Taipei, Oct. 21 (CNA) Taiwan's Industrial Technology Research Institute (ITRI) and U.S. company Synopsys Inc. announced Wednesday the establishment of a joint AI Chip Design Lab that they hope will help accelerate AI chip development in Taiwan's semiconductor industry.
The AI Chip Design Lab, located at ITRI headquarters in Hsinchu, is scheduled to officially start operations in October 2021 and will provide technical expertise to local IC manufacturers.
The objective is to attract investment on device-end AI chip technology and boost AI chip development in the local semiconductor industry, according to ITRI.
Many Taiwanese IC design and automation companies are working on AI chips and will be better placed to make critical breakthroughs with the help of the new lab, according to Chiueh Tzi-cker (闕志克), General Director of ITRI's Information and Communications Research Laboratories.
ITRI Executive Vice President Chang Pei-zen (張培仁) indicated that support and services to be offered by the lab include helping manufacturers map out developmental blueprints, setting up the AI "brain," and making AI chip designs more energy-saving and efficient.
Verification tools provided by Synopsys will enable R&D to be completed in approximately 18-24 months, compared to 24-36 months at present, according to Synopsys Vice President of Sales and President of Synopsys Taiwan Robert Li (李明哲).
"Synopsys has increased investment in Taiwan by NT$800 million, expanded its Taiwan R&D team with more than 100 additional headcounts, and actively collaborated with ITRI in planning the AI Chip Design Lab," said David Lin (林榮堅), Corporate Senior Vice President of Synopsys and Chairman of Synopsys Taiwan.
Lin stressed that Synopsys will bring in advanced design tools, IP, and verification technology required for AI chips, and develop advanced AI design solutions.
Meanwhile, ITRI said it will determine the needs of local design houses and provide integrated design analysis and verification services.