Government releases app that gives precise hourly rain forecasts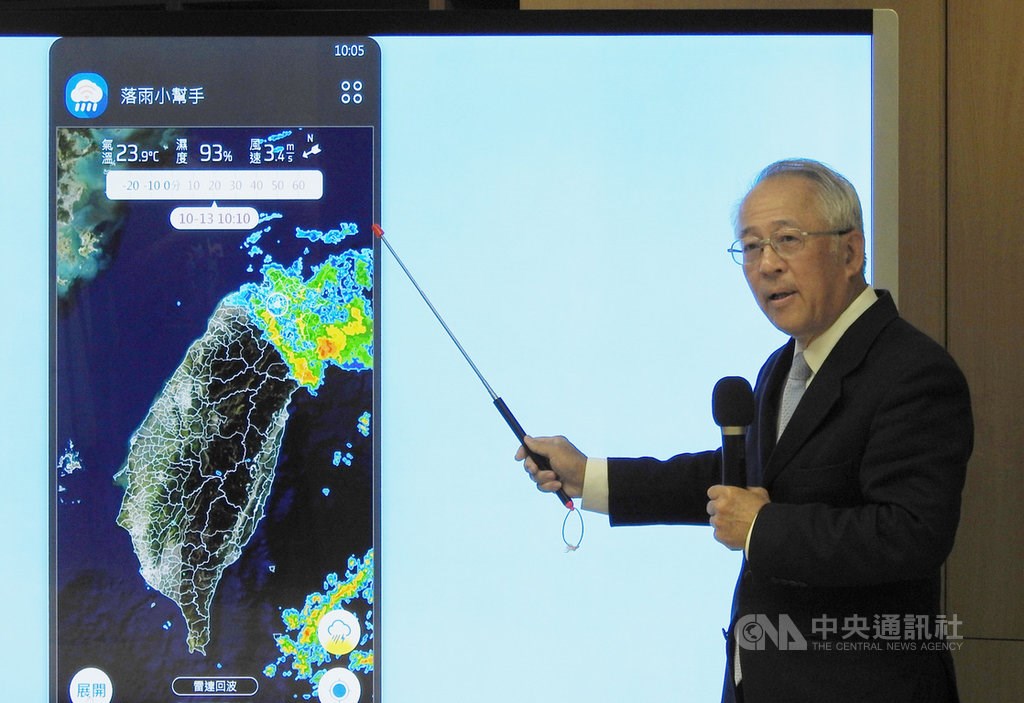 Taipei, Oct. 13 (CNA) A new mobile application developed by the government was launched Tuesday, with the goal of providing location-specific information about impending rain.
The free app gives the hourly rain forecast within a radius of 10 kilometers of the user's location, said Chen Hongey (陳宏宇), director of the National Science and Technology Center for Disaster Reduction (NCDR), which developed the Chinese-language app (Download: iOS / Android)
It also has detailed radar scanning ability, which can show precipitation and clouds over a wider area, Chen said.
He said it can issue an alert 30 minutes before rain is about to start in the user's location but cannot predict how long the showers will last.
The precise rain forecasting app was developed by integrating data collected by Taiwan's FormoSat-7 weather research satellites and 11 Central Weather Bureau weather radar stations and incorporating a 60-minute rain forecast technology jointly developed by National Central University and National Taiwan University, according to Chen.
Since March, FormoSat-7 satellites have been providing 4,000 atmospheric profiles per day to a numerical weather prediction model, according to the NCDR.
That volume of data has successfully increased Taiwan's weather forecast accuracy by 6-10 percent, the NCDR said.